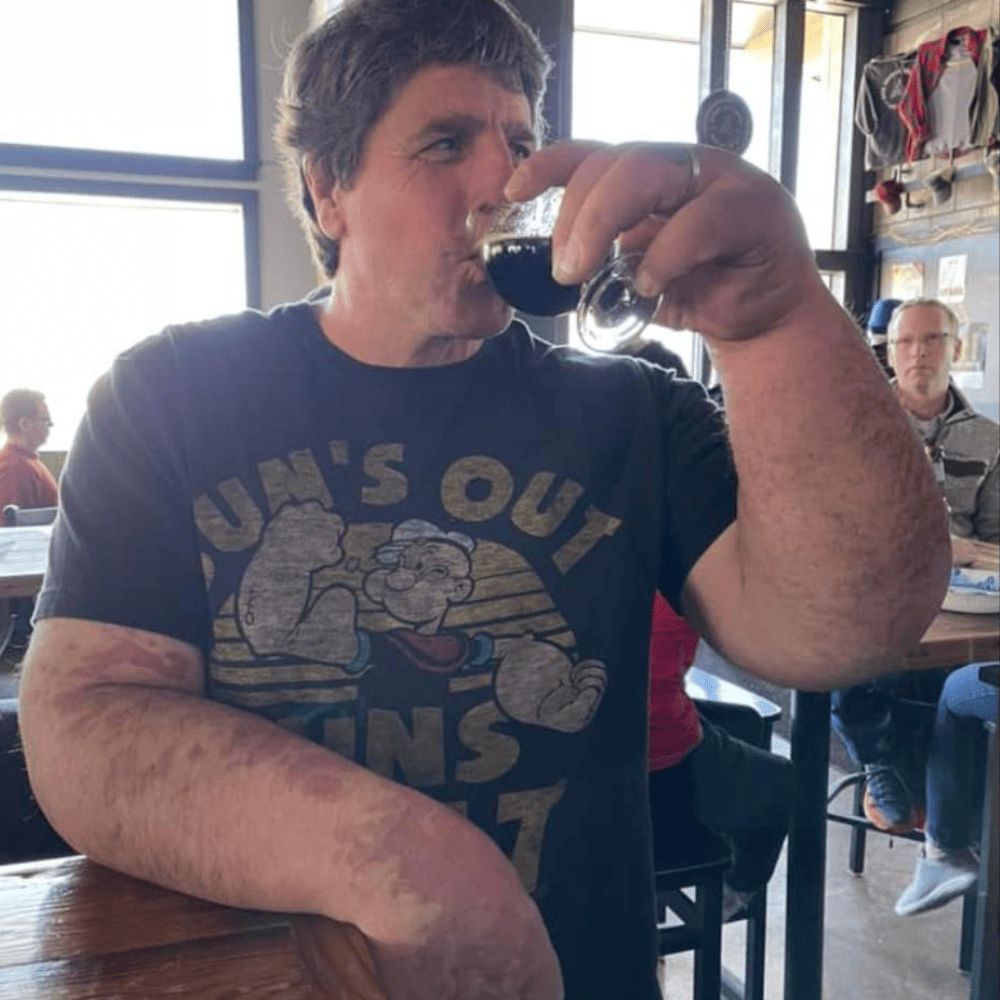 In the realm of the extraordinary, the mystery of a man born with massive arms and hands remains unsolved, captivating the curiosity of millions. Jeff Dabe, 59, has garnered immense attention on TikTok for his unique physical attributes that have earned him the nickname "Popeye." His journey showcases the remarkable ways he navigates his day-to-day activities with his astonishing body parts.
From Peculiarity to Championship
Jeff Dabe's journey to fame began when his outsized forearms, measuring an astounding 19 inches in circumference, caught the world's eye. With hands capable of holding basketballs in each palm, his presence is hard to overlook. His school days saw him nicknamed "Popeye," an apt moniker that would later resonate with his arm-wrestling prowess. Beyond being a mere spectacle, Jeff's uniqueness translated into a remarkable achievement – becoming a world-champion arm wrestler. This extraordinary path led him to the World Armwrestling League, where he competed with individuals from all walks of life. His hands' massive size, rather than merely being a spectacle, became a testament to his strength and skills.
The Unusual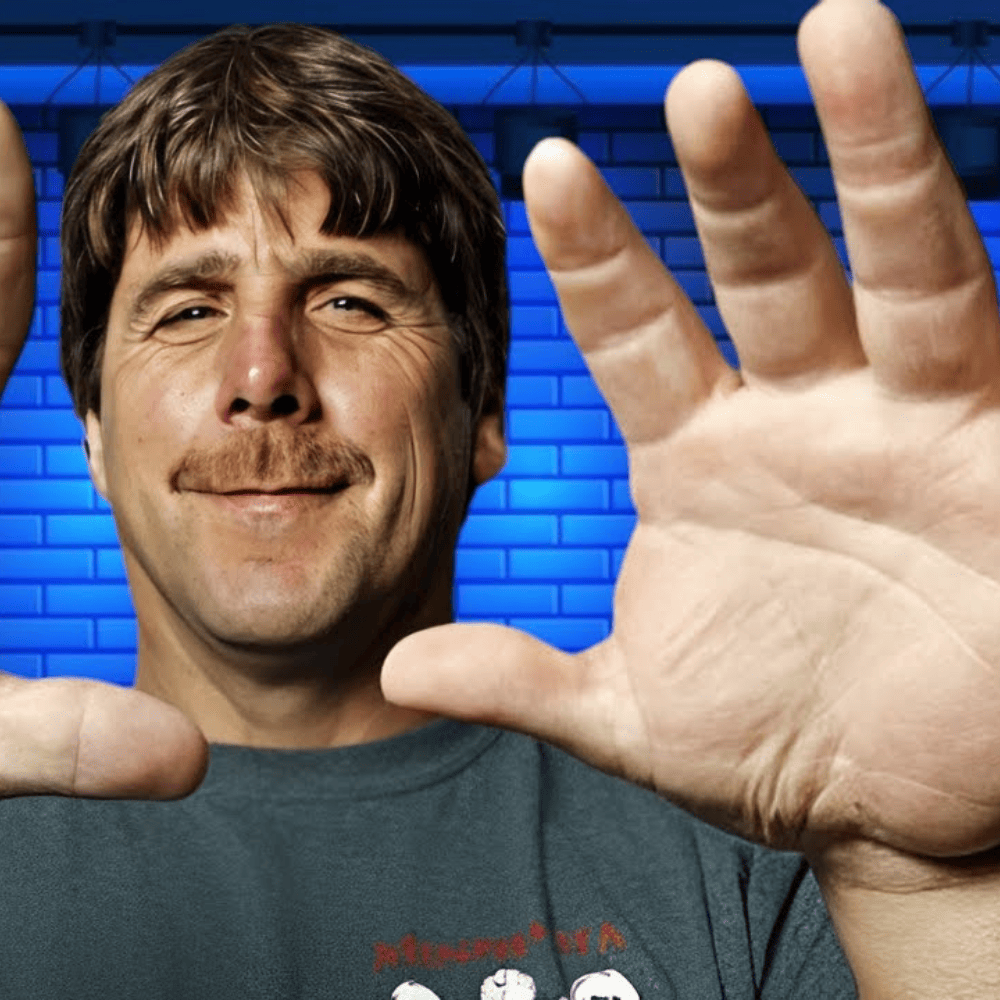 Jeff's exceptional physical attributes, particularly his oversized hands and arms, often draw reactions ranging from stunned silence to fascinated curiosity. His interactions with people, even at mundane places like drive-through windows, frequently evoke surprised reactions. He shares that some people freeze up momentarily, while others become talkative. For Jeff, children's candid inquiries about his hands are particularly amusing. Their genuine curiosity and absence of judgment contrast with the unease displayed by some adults. Amid the viral fame on TikTok though, concerns about Jeff's health arose. Yet, comprehensive examinations by The University of Minnesota found no evidence of conditions like gigantism or elephantiasis. Jeff himself confidently asserts that his physical attributes don't hinder his everyday life. While he can't find gloves that fit well, he navigates life with remarkable ease, proving that his massive arms and hands are more an asset than an impediment.
Video Apps Byte and Clash Join Forces to Create a Vine Reunion
A short-form video app called Clash became available in August last year and announced today that it had purchased Byte. The latter is another short-form video app that was released a year ago. In a way, the acquisition is a reunion for Vine. The beloved app announced that they would shut it down in 2016. The creator of Byte, Dom Hoffman, was the founder of Vine, whereas Brendon McNerney, the founder of Clash is a former Vine star.
Clash and Byte Working Together
Mr. McNerney claims that this is more of an I.P acquisition where they are going to be taking over the community. In a few short months, it seems that they will release Clash and Byte together as one product with monetization tools integrated especially for creators. It appears that the most important thing for them is to make sure both communities on both apps remain largely unchanged.
When the word spread in 2017 that Hoffman was working on a new project that involved short-form videos, it was immediately heralded as "Vine 2.0." TikTok hadn't yet arrived in the United States, and people back then could notice that there was a need for bite-size entertainment.
In January 2020, Byte was released. The platform was a near clone of Vine. Users could upload looping and short videos to an audience of followers. There was a clear difference between Byte and Vine, though. Certain metrics, like follower counts, were hidden. The company also promised monetization for its creators, something that Vine back then had never quite cracked.
But by the time it arrived, the short-form video market greatly expanded. TikTok had become dominant, and its recommendation algorithm was far superior at offering content to users than Byte's follower model.
Will Clash Be the New Vine?
Clash is now taking on a new round of investment led by Seven Seven Six, the new investment fund by Alexis Ohanian, who is also the founder of Reddit, with additional funding from Plug and Play and M13 Ventures. The new app is a great way to push more people to get creative and upload content every day.