The dating world is a fast-changing place, with new rules popping up every second day. Recently, a relationship expert has introduced everyone to a new dumping trend. Let us make it easy for you to understand the all-new 'delicate dumping' trend.
The New Way Out
Emma Hathorn, a relationship expert, states that if you finally decide to quit a relationship in which you don't feel loved, it might actually be your partner who wished for the partnership to end for quite some time. This is all about delicate dumping. It is when either of the partners falls out of love but does not end the relationship. Instead, they make their lover feel so unloved and alone, that the other person ends up breaking up. Because the coward is too scared to take the blame, he/she would take their companion to a stage where they do the work for them. Hathorn also calls this trend similar to 'quiet quitting' and addresses it as a lazy way to get out without taking the guilt. She believes this tactic is too childish for anyone to perform as it can put the other person in the relationship through months, or even years, of pain and trauma.
Are You Being Zombied Too?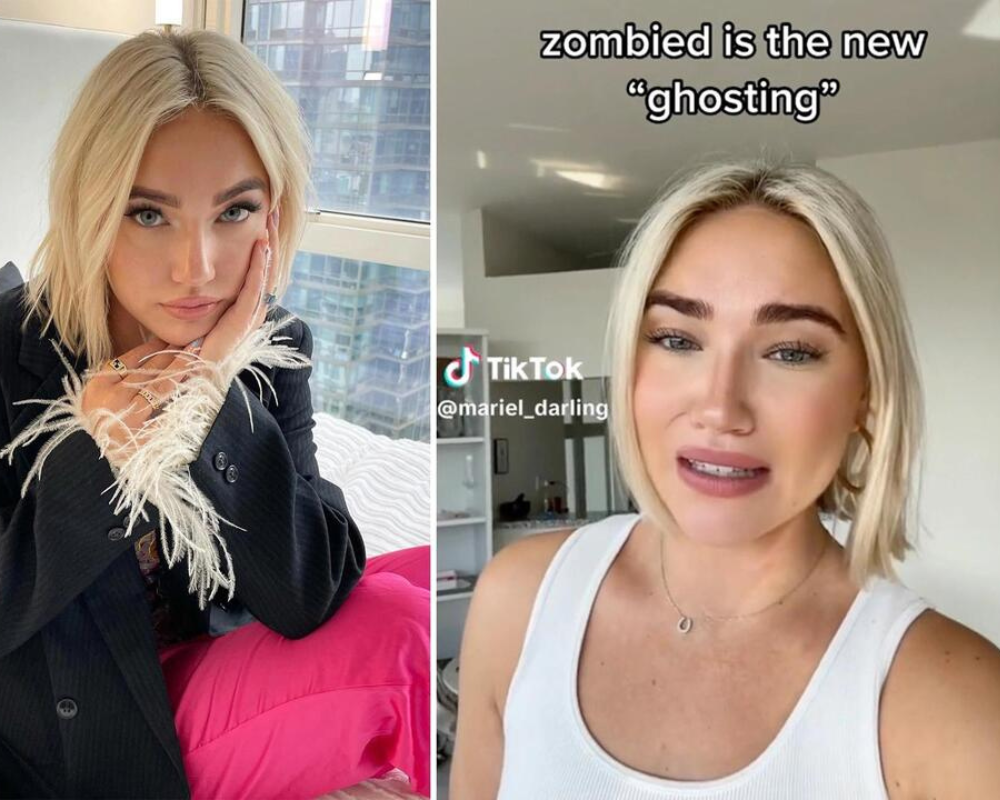 If you have ever used any dating app, then there is a fair chance that you must have been ghosted. But there is something new in the online dating world too – Zombied. That's right. A TikToker, singer-songwriter, Marier Darling, explained it to her fans. As she mentions in the viral video, being zombied is much like being ghosted, except after they disappear, they decide to show up in your DMs again after a few months. The video already has over 1.5 million views and people in the comment section are finding it all too relatable.
A Museum in Italy Displays Stolen Art It's Recovered
Considering Italy's long and tumultuous history, it's not hard to imagine how thousands of valuable art objects might have been lost or stolen over the years. Fortunately, some of these pieces were recovered by the police or found in the possession of someone who had no idea they were priceless historical artifacts. These objects are now on display at the Museum for Rescued Art in Rome, where people can admire them while learning more about their history and what caused them to end up in police custody in the first place.
The Items
According to reports, around 100 Etruscan, Greek, and Roman artifacts would be there in the first display round. Some of these artifacts on display are carved Etruscan figurines and painted jars. These artifacts date back as far as the fourth century BCE and are incredibly delicate. One of the prominent art pieces on display is a forty inches high, red and white jar dating from the seventh century BCE. The design and the carvings on the jar tell the story of Polyphemus's blinding, a prominent giant of Greek Mythology, who's described at length in Homer's Odyssey.
The Changing Displays
The museum's displays change periodically. The items that are currently on display will be there until October 15. Despite the Italian recovery effort that's principally led by the Carabinieri Unit for the Protection of Cultural Heritage, founded in 1969, there is one artifact that Commander General Teo Luzi has his eye on. In a recent interview at the museum's opening, Luzi mentioned how he hopes Italy will recover the Statue of a Victorious Youth, which was created in 300-100 BC. In the 1960s, an Italian fishing boat discovered the statue, and in 1977, the J. Paul Getty Museum bought it. Despite a 2018 court ruling to return the statue, the Getty Museum still possesses it.