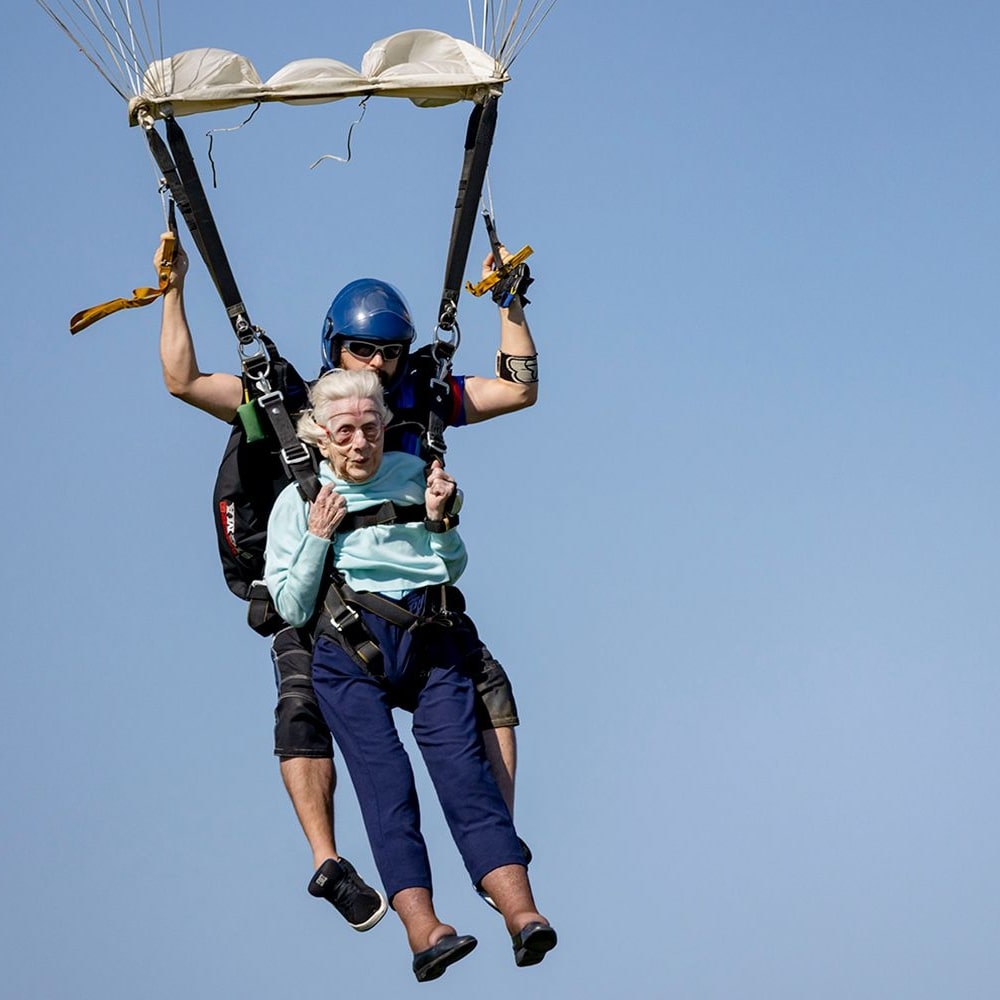 In a world where most people would shy away from extreme adventures, Dorothy Hoffner proved that age is just a number. At 104 years old, she recently achieved an incredible feat by becoming the oldest person to skydive. With an indomitable spirit and an unwavering sense of adventure, she embarked on this thrilling journey, redefining the limits of what's possible at any age.
Taking the Leap
Dorothy's extraordinary skydiving experience took place in the north suburbs of Chicago when she climbed onto an aircraft that was flown up to a magnificent height of over 13,000 feet!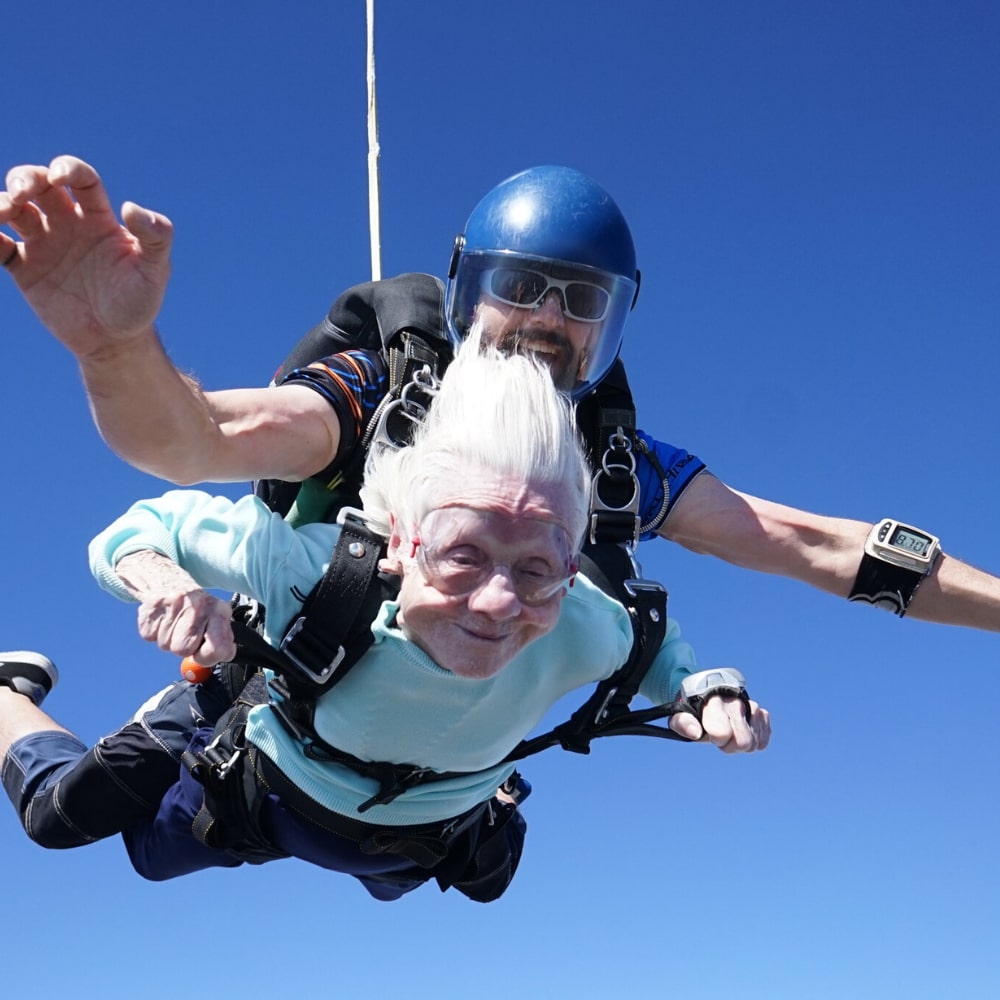 Some may find that challenge hard, but not Dorothy. She decided to make history and experience this rush she wanted, which led to this bold venture. Returning to solid ground triumphantly, Dorothy expressed in joy how age is just a number, reflecting on the message that age should not be a restriction to living a fun-filled life!
The Elation of Achievement
Upon touching down at Skydive Chicago in Ottawa, Illinois, Dorothy Hoffner radiated with the elation of a life well-lived. She described the entire experience as "wonderful" and "delightful," emphasizing that it couldn't have been better.
The support and love of her family and friends surrounded her, a testament to the incredible woman who had just touched the sky.
A Record-Breaker's Journey
Dorothy's record-breaking skydiving adventure is challenging the age-old misconception that an aged individual cannot accomplish anything. Officially, Skydive Chicago is still working on getting Hoffner's jump certified by the Guinness World Records.
Her attempt breaks the record previously held by Linnéa Ingegärd Larsson, a 103-year-old Swedish woman who accomplished the same skydiving feat last year.