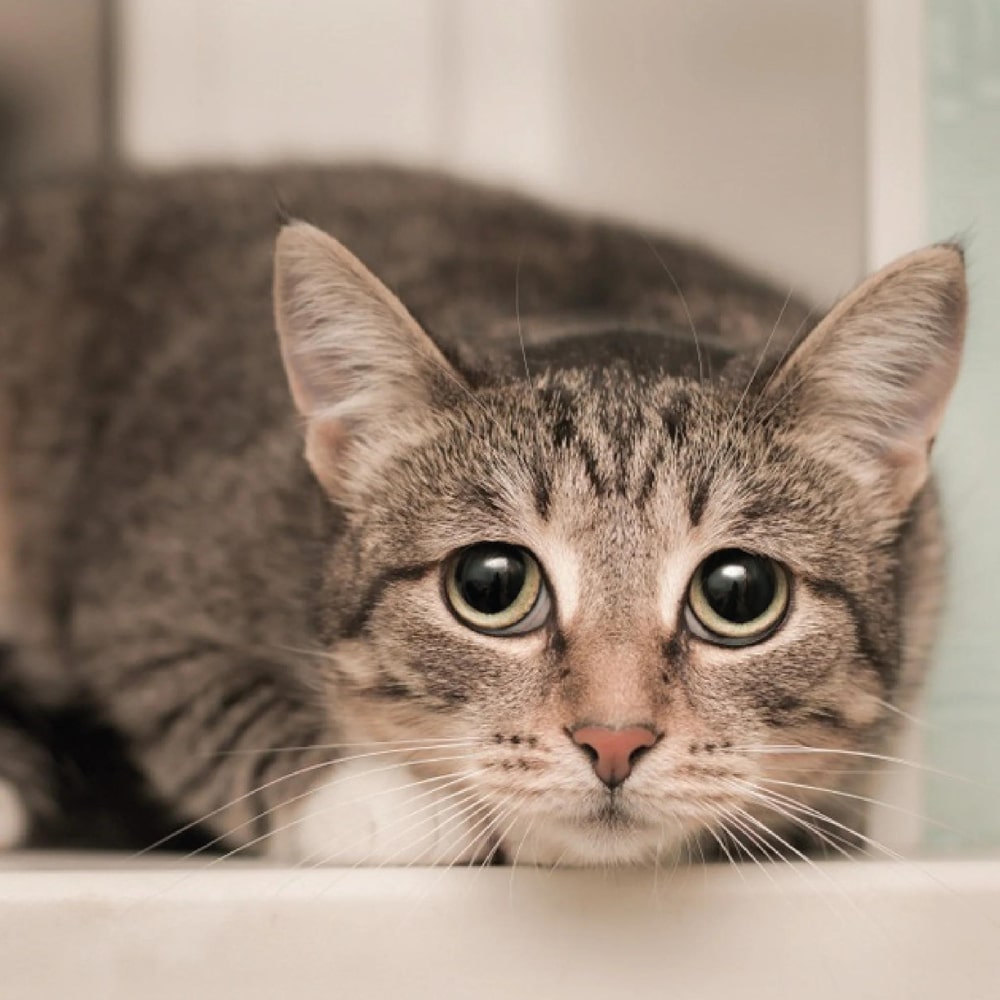 Cats are interesting creatures with a slew of peculiar behaviors. One of the most common actions is their tendency to stare, those intense, unblinking gazes that can be both captivating and slightly unnerving.
Whether it's a call for attention, an expression of love, a warning signal, or a reaction to anxiety, deciphering the language of cat stares adds another layer to the intricate bond between humans and their feline friends. Here is everything you need to know.
Seeking Attention
The most straightforward reason your cat locks eyes with you is often a plea for attention—if they're looking at you, don't ignore them!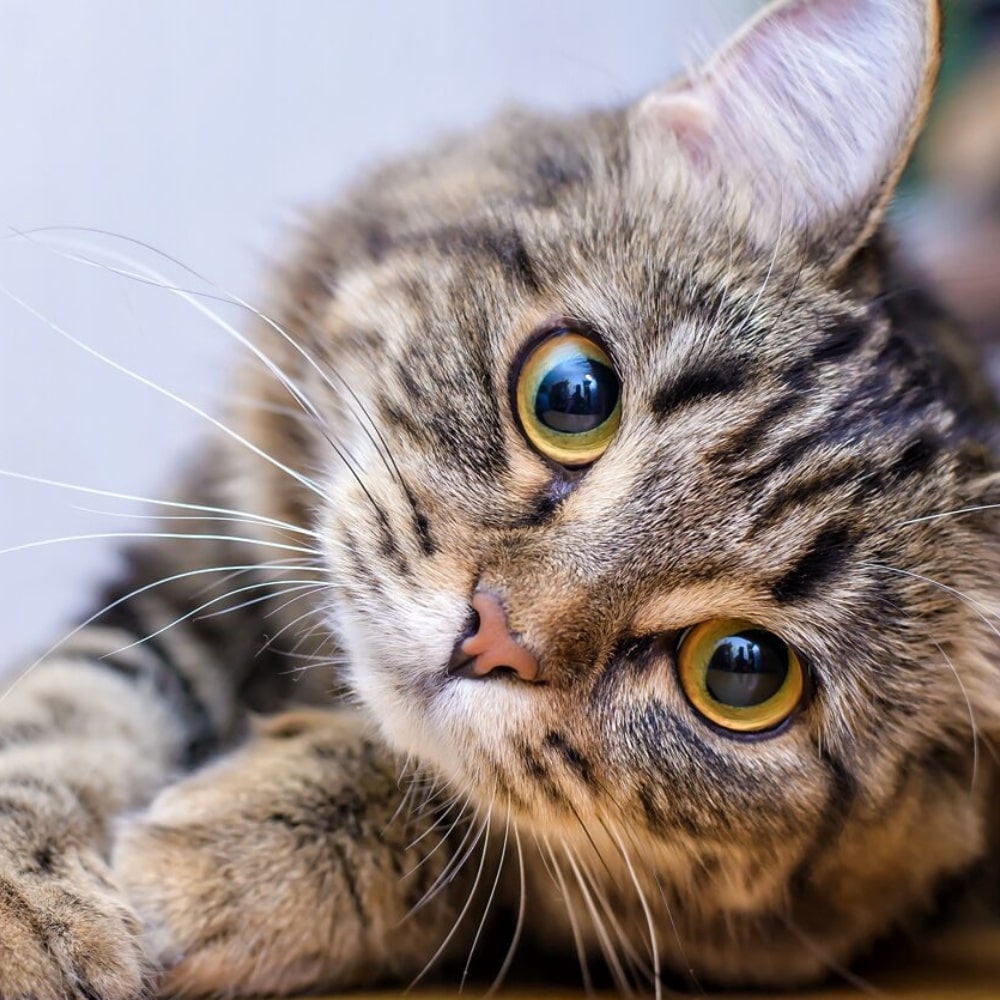 Dr. Maria Delgado, a cat behavior expert, explains that if you've conditioned your cat to associate staring with positive outcomes like treats or head rubs, they've learned that it's an effective method to engage with you. But also, there's evidence that cats stare at you simply out of curiosity. They like observing the world around them, especially if you are moving toward the location where you keep their delicious treats!
Expressing Love
In a heartwarming twist, your cat's stare might be their way of expressing love and trust. Another expert, Dr. Wendy Wilkins, notes that when a cat stares at you with a relaxed demeanor, it signifies affection.
Observing their blinking patterns, known as 'cat-kissing,' further reinforces the bond. Slow-blinking back at your feline friend becomes a non-verbal exchange of love and trust—share it with them!
Warning Signals
But at its worst, a cat's stare can serve as a warning of anger or aggression. Check for flattened ears, a stiff body, dilated pupils, and hissing. Recognizing these cues allows you to adjust your behavior or remove yourself from a potentially tense situation—cat claws are sharp, and their teeth are even sharper.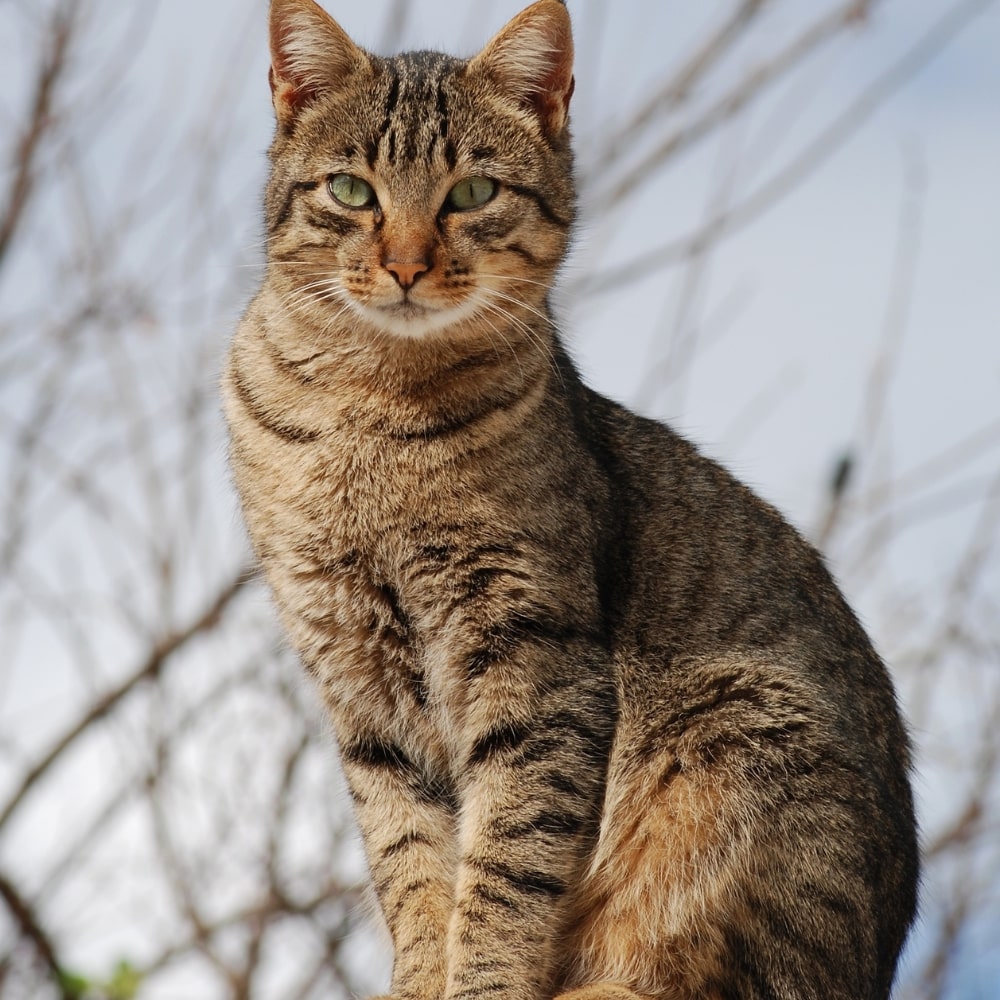 Additionally, Cats may also resort to staring when feeling anxious or frightened, attempting to assess potential threats in their environment. Dr. Wilkins emphasizes that understanding feline body language, such as tucked-back ears and a hunched posture, can help identify if the stare is rooted in fear. Providing a safe space or alleviating stressors can aid in calming your cat.
Should You Stare Back?
You might be tempted to have a staring competition with your cat but it may not always be seen as a signal of your affection. Dr. Delgado advises that one should not stare at someone for too long as it can be taken to mean a threat.
Rather, imitate their slow-blinking movement since it shows that they are relaxed and can trust each other.