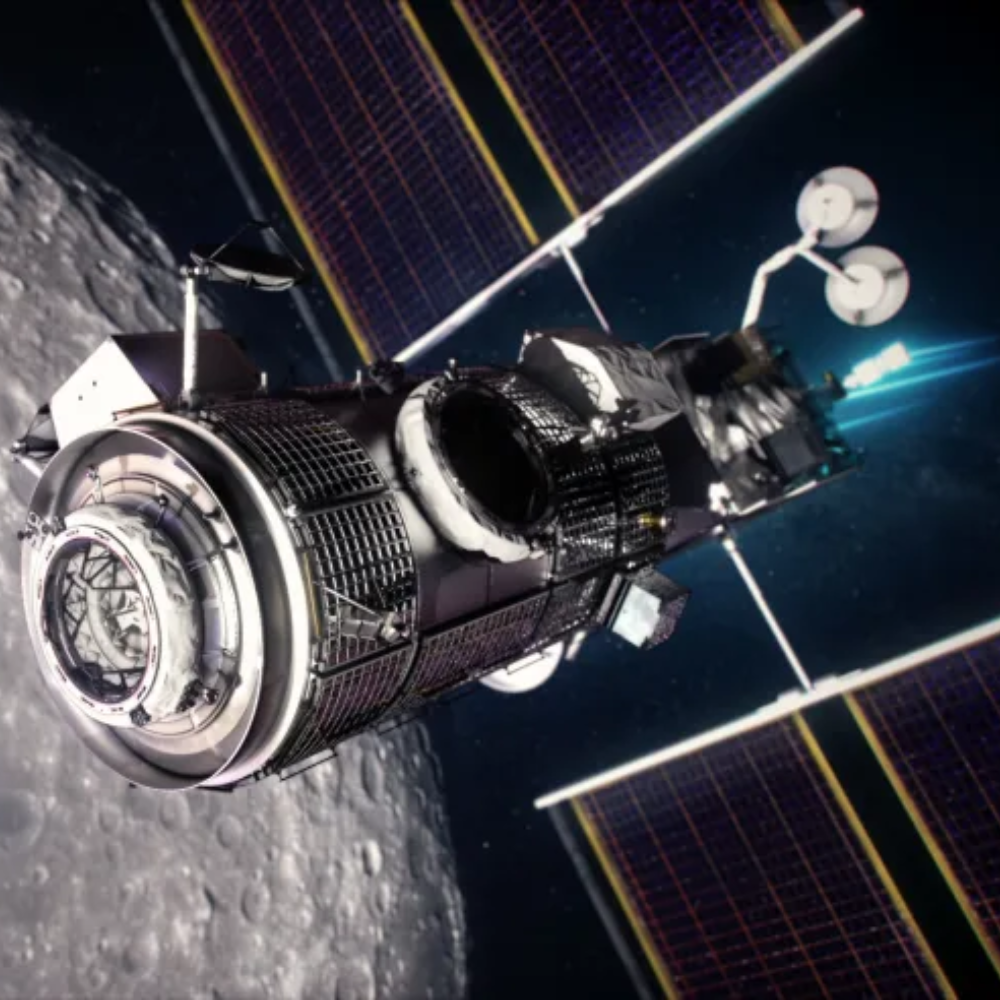 Space missions, whether manned or unmanned, often require complex operations and precise execution. NASA recognizes the immense potential of AI to simplify these tasks and improve mission efficiency. With this goal in mind, they are developing a system that will enable astronauts to interact with space vehicles using a natural-language interface similar to ChatGPT.
Simplifying Complex Space Operations With AI
Dr. Larissa Suzuki, speaking at an IEEE meeting on next-gen space communication, explained that the objective is to establish conversational interactions with space vehicles. This means that astronauts will be able to receive alerts, communicate findings, and even seek advice on experiments using natural language. The once science fiction-like concept is becoming a reality, thanks to advancements in AI technology.
Conversing With the Cosmos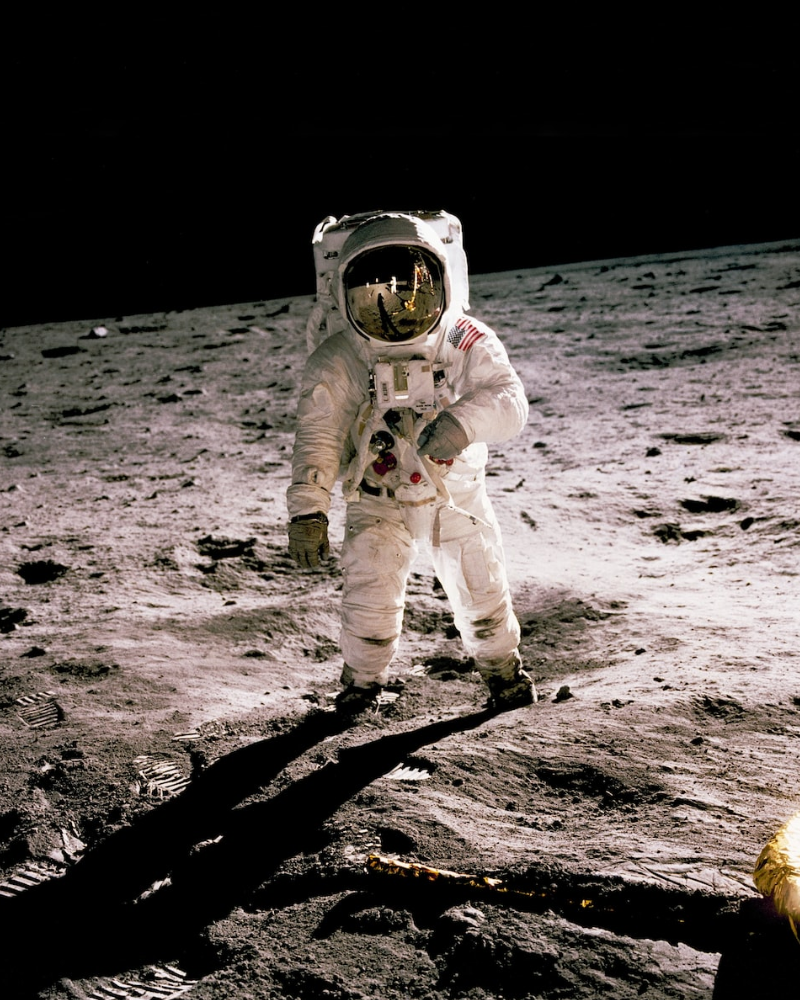 The initial deployment of this ChatGPT-like assistant is planned for the Lunar Gateway, a space station that will orbit the Moon. The Lunar Gateway will play a crucial role in supporting NASA's Artemis mission, which aims to return humans to the Moon and pave the way for future deep space exploration. By incorporating a natural language interface, astronauts will have access to a wealth of information and guidance without the need to navigate complex manuals. Moreover, this AI assistant will also be responsible for managing various systems on the Lunar Gateway when it's unoccupied. This includes autonomous operations of science payloads, data transmission prioritization, health management of the Gateway, and more, reducing the need for constant human intervention.
Troubleshooting in Zero Gravity – AI to the Rescue
Dr. Suzuki highlighted a practical example of the assistant's capabilities. In the event of data transmission glitches or digital outages, the AI system will automatically troubleshoot and rectify the issues. This eliminates the need to send an engineer to space to fix problems, ensuring uninterrupted operations and reducing potential risks. As NASA continues to push the boundaries of human exploration, the integration of AI technology will undoubtedly play a crucial role in enabling future space exploration endeavors.
30+ Photos of Things That Don't Look Real But Actually Do Exist/page adds
Salt & Sky
This definitely looks like it has been photoshopped. We mean, what are the odds that something like that even exists? This photo was taken at Salar De Uyuni, Bolivia.
This place is the largest salt flat in the world. A salt flat is basically an enormous salt field, stretching for miles on end. The Salar De Uyuni is over 3,900 square miles in area. The surface is mirror-like and so the clouds are reflected in it.
Floating Boat
This photo was not tampered with, we can assure you of that. This phenomenon is actually called "superior mirage." It happens when certain weather conditions occur.
This happens due to what is called "temperature inversion." This happens when cold air lies close to the sea surface with warmer air above it. We are not going to tire you with the details but this is basically what makes this boat look like it's floating in midair.
Beautiful Landforms
These beautiful land formations can be found nowhere else but in China. To be more specific, they can be found at the Zhangye National Geopark. These rocks are smooth, sharp, and stand several hundred feet tall.
The special colors of the rocks come from sandstone deposits and other minerals. These have been accrued over approximately 24 million years. The magnificent result is in front of you. If you get a chance we recommend that you visit there!
Weird Tree
These trees look a little ominous to us, like they have been taken from a horror movie and placed in the middle of this avenue. Fortunately, they haven't. This picture was taken at Schonbrunn Park, which is basically a part of the Schonbrunn Palace.
The location of the palace and the park is in Vienna, Austria. We guess that these trees were simply trimmed in such a way that makes them look like they have evil intentions.
Is That a Spaceship?
Our first thought was that we are witnessing what looks like an alien spaceship disguised as a cloud. For all Starktrek lovers, we regret to inform you that this is not the case.
This is what meteorologists call a Lenticular cloud. It basically looks like an elongated lentil, hence its funny name (or weird and hard to pronounce). There's a whole complex explanation about how exactly these clouds are formed, but we'll spare you the boring details.
Art Modern
If you look closely, it seems like someone has littered the ground with metal triangles. We thought of an industrial steel floor, which isn't something you would expect to find in the middle of the Swiss Alps.
This is what appears to be a frozen pond. We have no idea why it froze in such a weird way, but it defiantly doesn't look natural to us. But, we guess that the definition of "natural" is rather broad.
In Mid Air
We imagine that this picture was taken in the US, perhaps in California or in some other area where wildfires are prevalent. This utility poll was almost completely burnt but it somehow managed to stay in the air.
We would expect it to be on the ground, but for some reason, it stayed where it is. We guess that it's the tension in the eclectic wires is that's keeping it there.
Melting in the Sun
This could be a very carefully crafted optical illusion, except that it is not. This picture of a Haussmannian building in Paris is a mere "Trompe-l'oeil" (deceive the eye) as the French would call it.
While the building was going through some renovations, the artists printed canvas which made it look like the building is melting, to hide all the dusty conversation work. This is so French and on so many levels.
Worm Hole
Have you ever heard about a tear in the time-space continuum? You know, when you walk through a hole in the ground and suddenly you are in a different place. We regret to inform you that this is not the case here.
This huge pile of timber is simply reflected in the puddle in front of it. However, it does play a trick on your brain, doesn't it? Our time and space continuum is safe.
Loony Tunes
Admit it, you had to look twice at the picture to understand what exactly are you seeing. Doesn't it look like someone left a giant, animated, piece of paper that was snatched out from a cartoon and placed in the real world?
Apparently, it's just a sculpture that someone created. In case you were wondering, that's in New Zealand. The light falls in such a way that makes it look like it's a cartoon.
Clouds Are Gathering
This is one of the most mind-blowing pictures that we have ever seen so far. It looks like the clouds are forming into a sentient being that is moving towards earth.
This could easily be a scene from a sci-fi movie. We wouldn't get our hopes too high though, since this looks like an Asperitas cloud. These clouds are actually common in the plain states in the US, specifically during the morning hours or towards midday.
Vomiting Library
Did you know that libraries can get sick, too? Just take a look at this photo. We're kidding, of course. This is actually a sculpture by an artist named Alicia Martin.
It looks like a tornado of books that bursts out of a window at Casa de America, in Madrid, Spain. This is without a doubt, not something you see every day. We wonder how did she manage to arrange all the books in such a way.
Cotton Candy
Sometimes, when there's too much sugar in the atmosphere, these clouds are formed. We're obviously joking, but you have to admit that we almost had you there, didn't we?
These clouds are called Mammatus clouds. We suspect that they are called this way because they look like giant white mammoths, but this is just us. They are made from ice and extend hundreds of miles in any direction.
Eagle Eyes
We bet you'd think that we are kidding you, but we are not. This picture was not photoshopped. Apparently, in some weird cosmic way, the guy who was eating Froot Loops dropped two pieces of it into his coffee, and it resulted in this perfectly-timed photo.
How exactly did it happen? We have no idea. We just know it did and it's mesmerizing. We see an eagle staring right at us.
Chemical Spill
No, nobody bothered to paint the trees halfway down from their trunks. A large chemical spill in Hungary flooded the area where these trees were planted and the result is what you are seeing in this picture.
This is not a before and after photo that was put together. This is really how it looks like today. The red colors come from aluminum alloys that were in the toxic sludge that covered the area.
Glowing Caves
Caves normally don't start glowing by themselves, unless there is some organic form of life that is responsible for this resplendent glow. This picture was taken in New Zealand.
The type of glowworm that causes this cave to look like it's celebrating the 4th of July is called ​​Arachnocampa Luminosa. These type of worms, and their like, enjoy damp areas. They thrive very well in forests as well. Overall, it's a pretty cool sight.
Grass Globe
Can you guess where was this picture taken? In France! What else is new? The French are known for being eccentric and culturally refined. This is just one more proof of that.
This is not an actual globe. It only looks as if it's spherical and has actual volume. This work of art was created by the French artist François Abélanet. With the help of 90 workers, Abélanet was able to create this unbelievable thing.
Time to Fly
This is something we thought that we would only see in Cartoons or in movies for children. However, a team of pilots, scientists, and engineers grouped together to do the impossible.
And guess what? They made it! It's a 2,000 pound, 16×16 foot house that was lifted up to the sky with the aid of some 300 weather balloons. These browns grow to up to 8 feet when fully inflated.
Is That Clifford?
We bet you have all watched the famous movie Clifford the Big Red Dog, but unfortunately, this isn't a real-life version of Clifford. First of all, this dog is white, and second, this is just an optical illusion.
But, it does look real, doesn't it? Just imagine for a moment that this indeed had been a real dog. It looks bigger than those women in the picture. The things you can do with cameras are just amazing.
Oil on Canvas
This photo looks like an oil painting. This is what we think at least. However, this is an actual picture of a frozen lake in Japan. Nature never ceases to amaze us, does it not?
Who could have believed that something like this even exists in reality? The trees' blurry reflections look like someone painted them. Nature sure knows how to surprise us with stunning colors and marvelous sights.