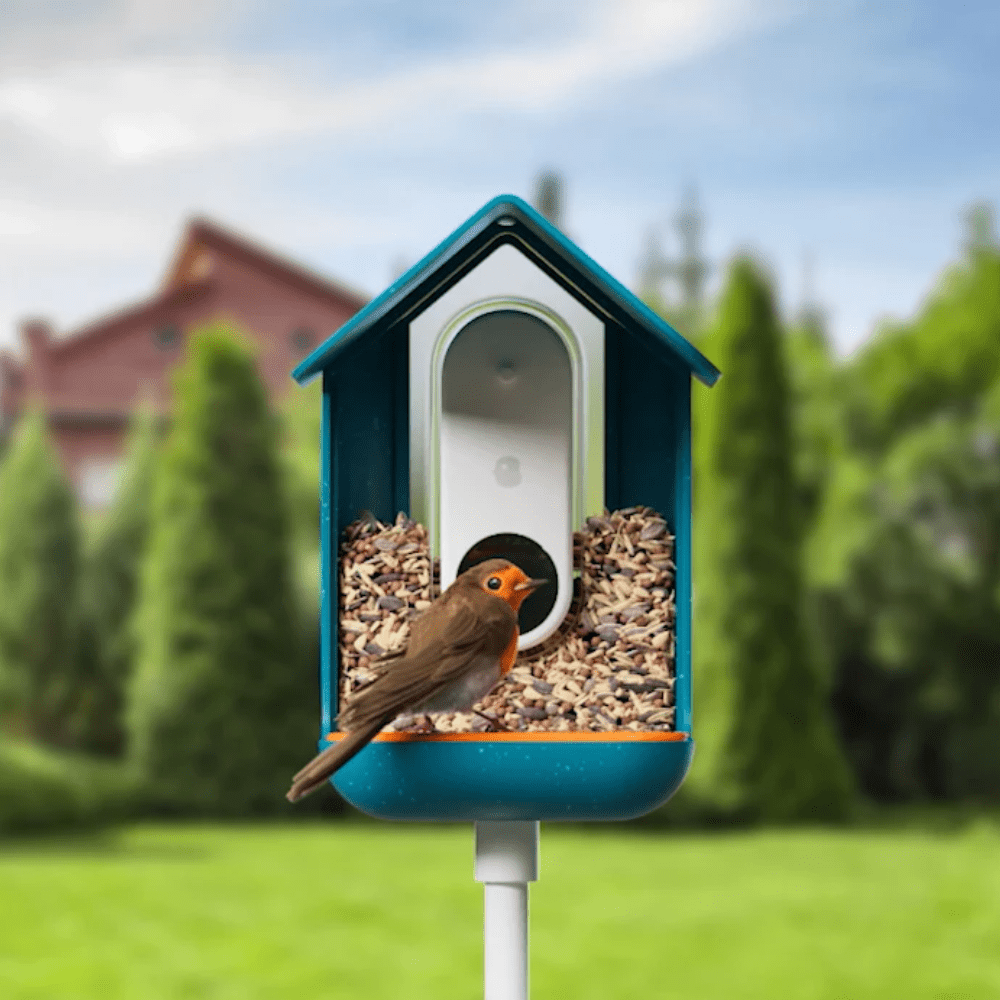 If you love animals, are fond of birds, are always intrigued about their species, and want to learn more about them, then you are in luck! We have brought you a unique gadget called Bird Buddy, a clever bird feeder that allows you to take pictures, enquire about the species, and even teach you all about birds. Now, let's find out how Bird Buddy works.
How Does Bird Buddy Work?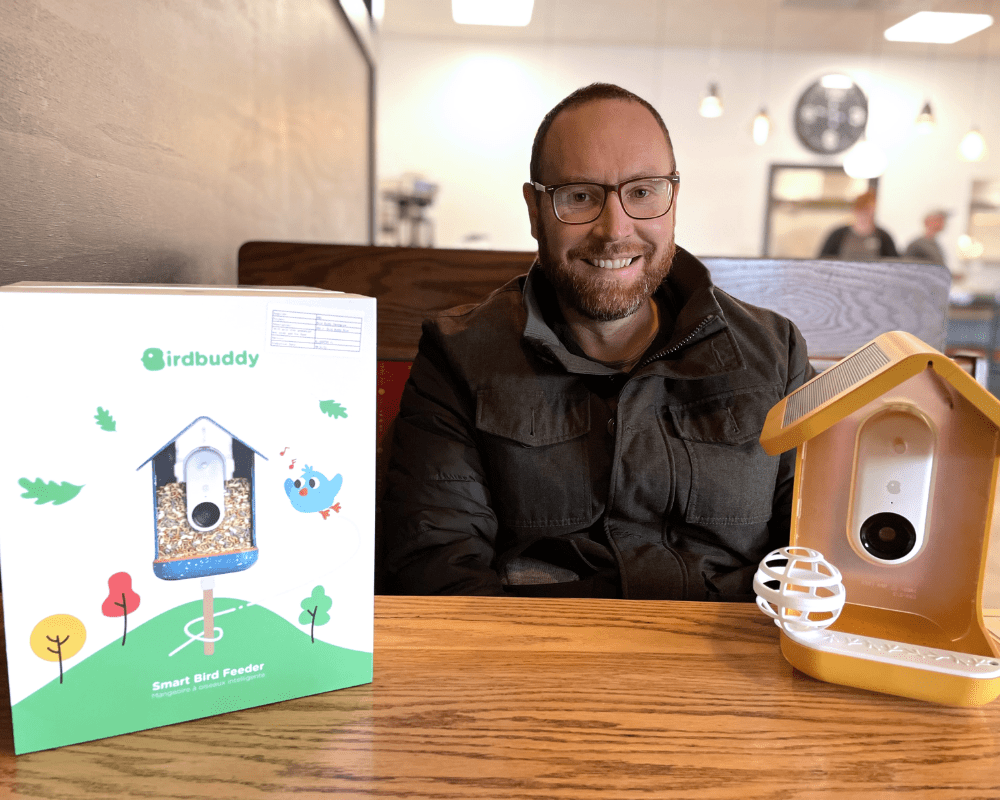 Bird Buddy comes in a matte green box along with the feeder and camera, an adaptor with the charging cord, some bird food, a string to hang the feeder, and some tools to fix it. You can choose Bird Buddy in bright blue or yellow and hang it at your favorite bird-watching spot to capture the perfect shot of cute birdies roaming around. The first step of setting up the feeder is to create your account on the app, pair the feeder via Bluetooth and connect your feeder with the Wi-Fi. Once the Bluetooth and Wi-Fi are connected successfully, the camera will ask you to complete a firmware update. With the update completed, the camera will start clicking amazing shots of the birds you'll receive directly on your phone.
Identifying Bird Species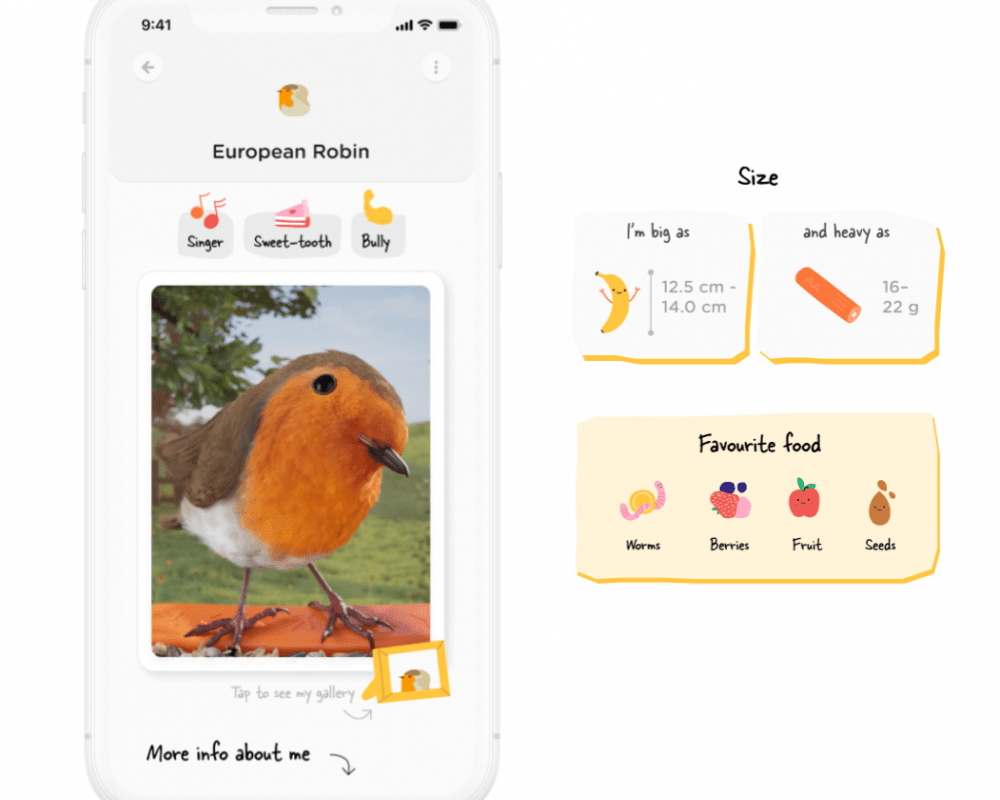 Bird Buddy uses AI technology to identify the bird's images taken by the device. Whenever the feeder takes a screenshot, the app notifies you of a new "postcard" being added, and you can click on the image and learn all about the species or discard it. When the tool cannot describe certain animals, it simply notifies you of the "mystery visitor" and you can either recognize it yourself or send the image to the support team, and they'll revert to you in a day or two. You can enjoy a live stream of the birds and share the app with your friends. Another cool feature of the app you can explore is it saves the birds' photos according to their species in a formed list. The app also features bird songs, a range map, and quick tips about the birds.
A Review of Bird Buddy
Bird Buddy keeps to its words well. The price, however, may be steep for some, at around $199, but it's worth the price if you are in awe of birds and want to be closer to them in a fun new way. The device also comes with a new solar roof that keeps the battery lasting longer, making it an excellent addition to anyone's collection.