If you ever felt that checking out at a KFC was too difficult, there is now a cashless method to pay for your fried chicken. A Chinese restaurant is testing a facial recognition payment system for your convenience.
At this KFC in Hangzhou, all it will take to pay for your food is a big smile. The new method of payment is called "Smile to Pay." KFC launched Smile to Pay as part of a partnership with Alipay.
Alipay is a mobile and online payment system from Chinese mega-company Alibaba. According to Alipay, the facial recognition process takes only two seconds as it scans customers face with a 3D camera.
They claim that the camera includes a "live-ness detection algorithm" as an anti-fraud safety measure. In addition to the quick face scan, customers will need to enter their phone number to confirm their authentication.
Alibaba has been serious about facial recognition payment services for some time. President Jack Ma debuted a simple demonstration of the technology two years ago at IFA in Germany.
The company that built the technology, Megvii, recently raised $100 million.
This venture with Alipay is not KFC's first venture into facial recognition tech or crazy marketing stunts.
Last year, the company's Chinese division worked with Baidu to create "smart restaurants." The concept used similar technology which scanned users faces and offered food suggestions based on mood, age, and gender.
In the past, KFC has tried tech-based marketing ideas in their restaurants. One idea produced a meal box that allowed you to charge your phone as you ate.
Another put a paper thin Bluetooth keyboard as your place mat, allowing you to text with sloppy fingers without touching your phone.
Facial recognition is gaining steam with rumors that the newest iPhone will have this feature. It is too soon to tell if customers like paying for fried chicken with their face, but it is certainly an interesting idea.
These Mansions Are So Expensive, Nobody Wants to Buy Them
Matt Lauer's Hamptons Estate – $44.8 Million
The Hamptons are one of those places we've all heard of. This is a destination that many stars spend their summers in. For Matt Lauer, that meant taking time away from the hard-hitting world of journalism to visit this beautiful waterfront estate.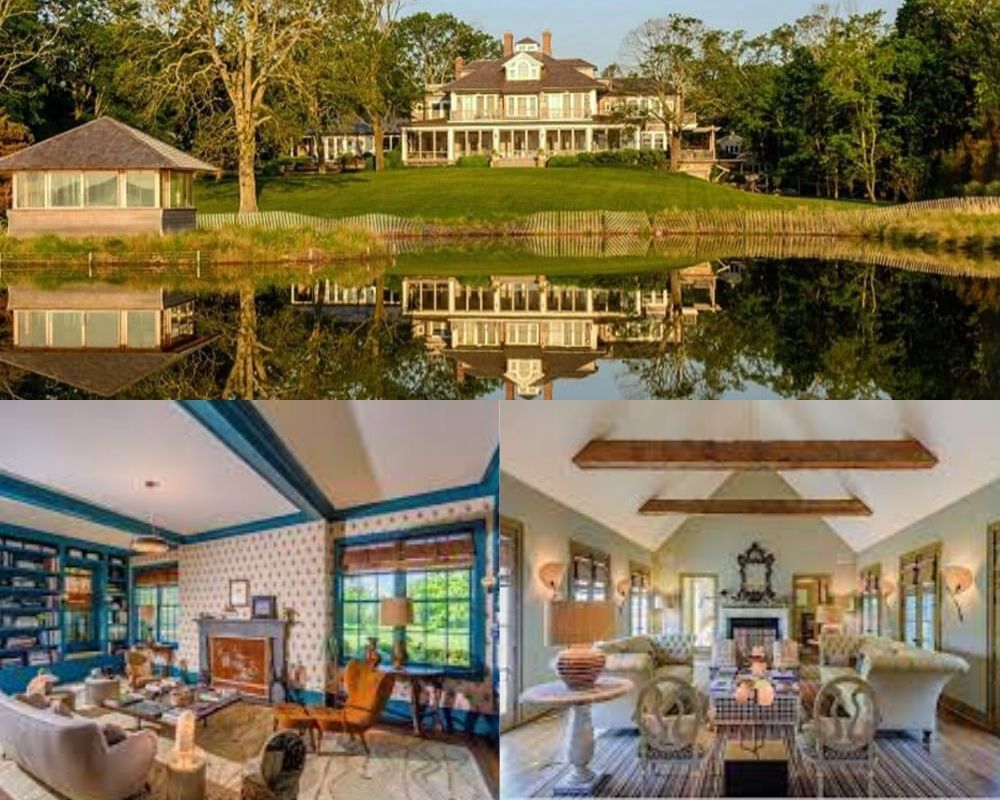 This property had problems selling from the get-go, with the ex-anchor having issues even getting it listed! That may be why it's still set for so long, or perhaps it's because it costs $44.8 million.
Stone Walled Sanctuary – $39.9 Million
When you look at this sprawling mansion with its stone facade and sweeping greens, it's hard to understand why it still sits empty. This mansion itself once belonged to a steel tycoon and comes with a ton of great amenities.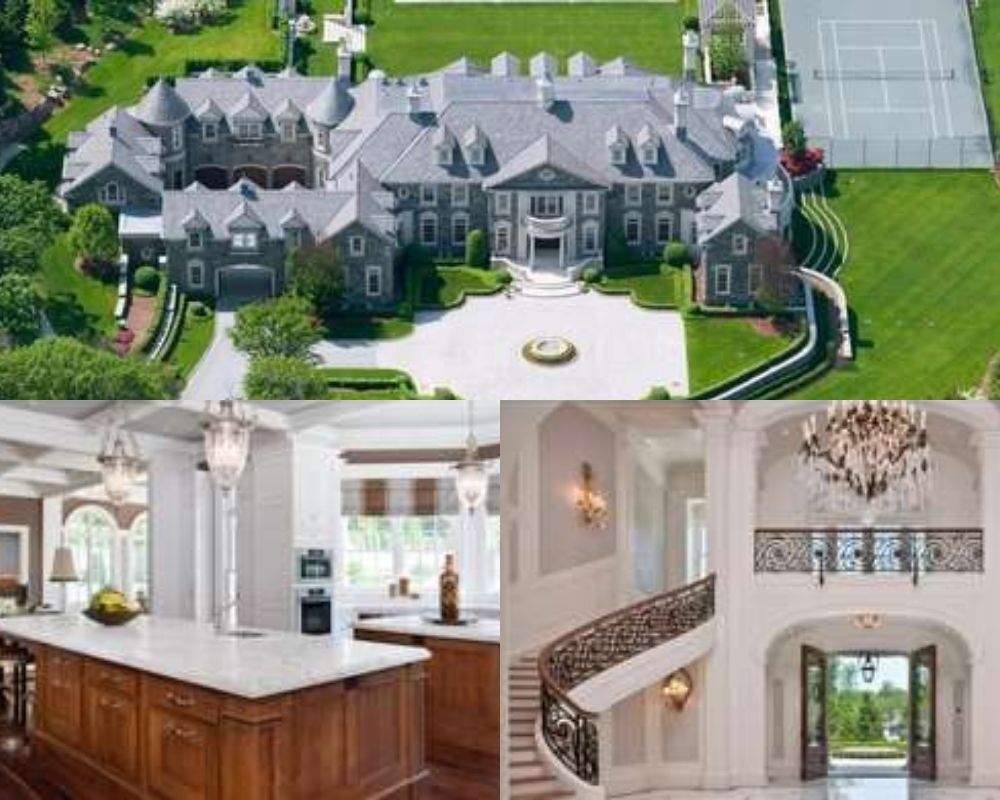 However, because of things like the home theater and the 11-car garage, the price tag on this mansion may just be the culprit of why it sits empty. After all, who has a spare $32.9 million lying around?
Farmington Mansion – $5.9 Million
Connecticut is one of the most beautiful states in the US, and many well-off individuals choose to live there. This may be because it's close to New York City or perhaps because of the beautiful nature surrounding the property.
This home, which is located in Farmington, has a built-in nightclub and an indoor pool, yet it still sits empty. It's been unsold for so long that the owners have dropped the price tag from $14.5 million to a measly $5.9 million.
Bronx Castle – $3.2 Million
Who doesn't want to live in a castle? This French provincial-style estate includes a terraced garden and medieval-style turrets, adding to the castle-like feel of the home. Built in 1926, there are a lot of beautiful accents to this home.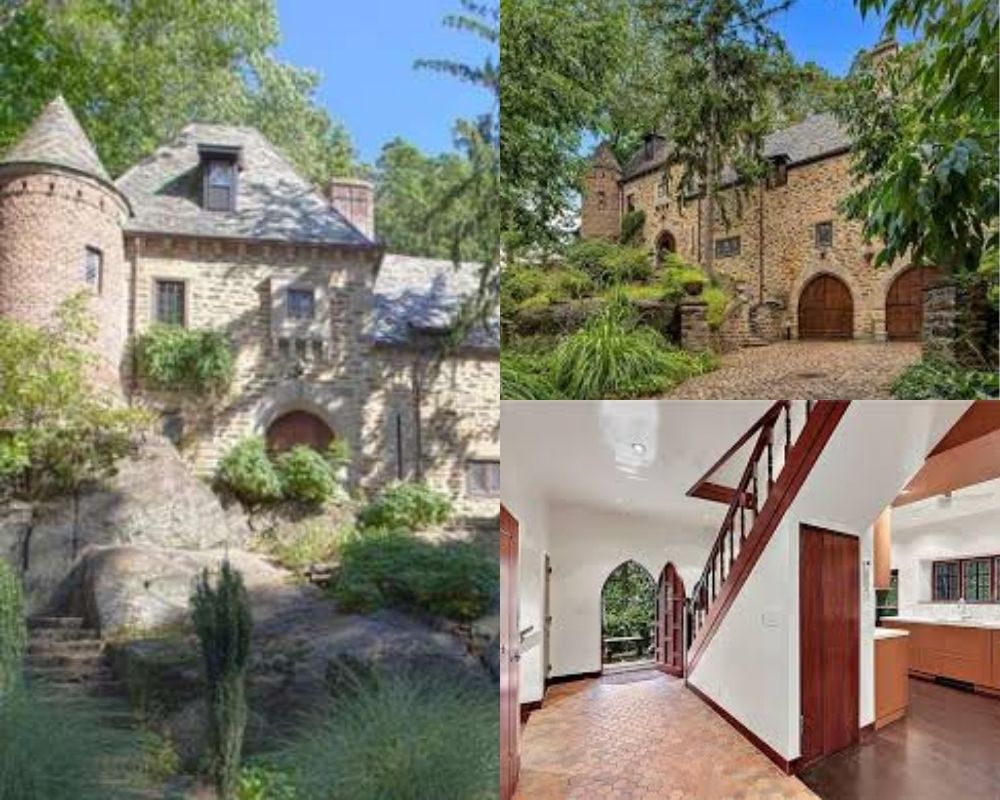 But, despite the fact it's so beautifully designed, this home has been available since 2009 and is still on the market for $3.2 million.
Lakefront Mansion – $4.9 Million
When you think of luxury homes and mansions, many of us do not automatically go to Michigan, but this home is set in Bloomfield Hills. The home is a waterfront residence; it has beautiful views of Long Lake and features many as well as many other attributes, including six fireplaces.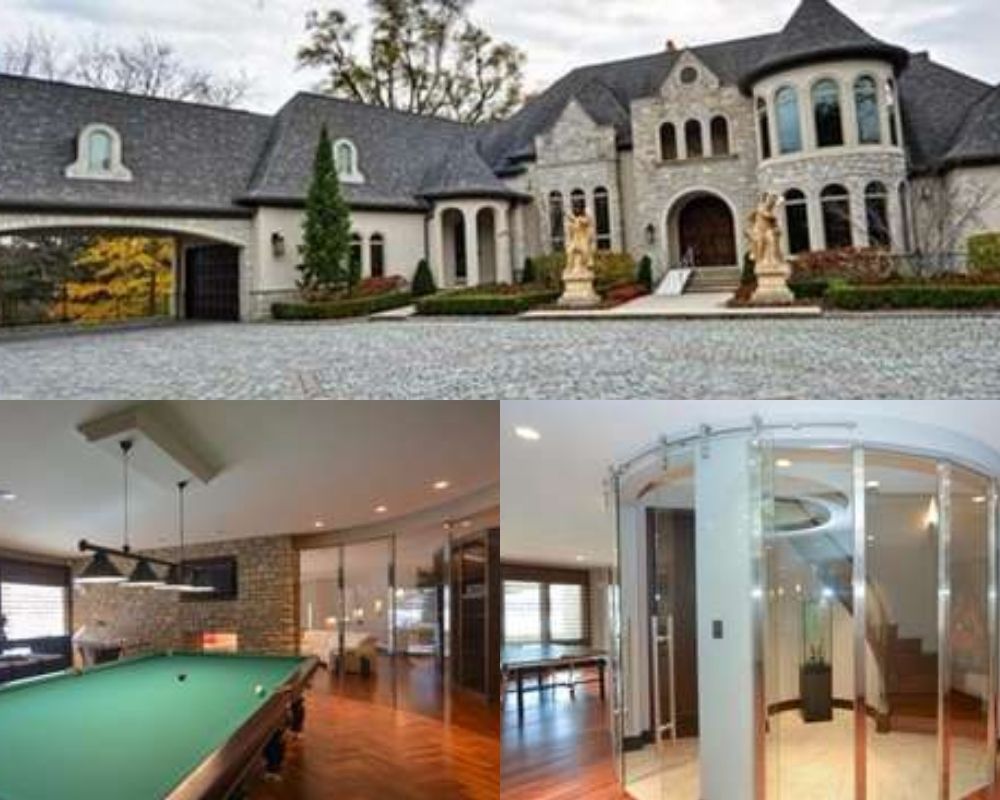 The home sat empty for quite a while until eventually, the owners decided they needed to make some money off of it. So, they rented it for $25K a month.
Dallas Three Homes in One – $48.9 Million
There's nothing like buying a plot of land and getting three separate homes when you do. This 25-acre estate comes with not only the main house but also a guest house, as well as an apartment.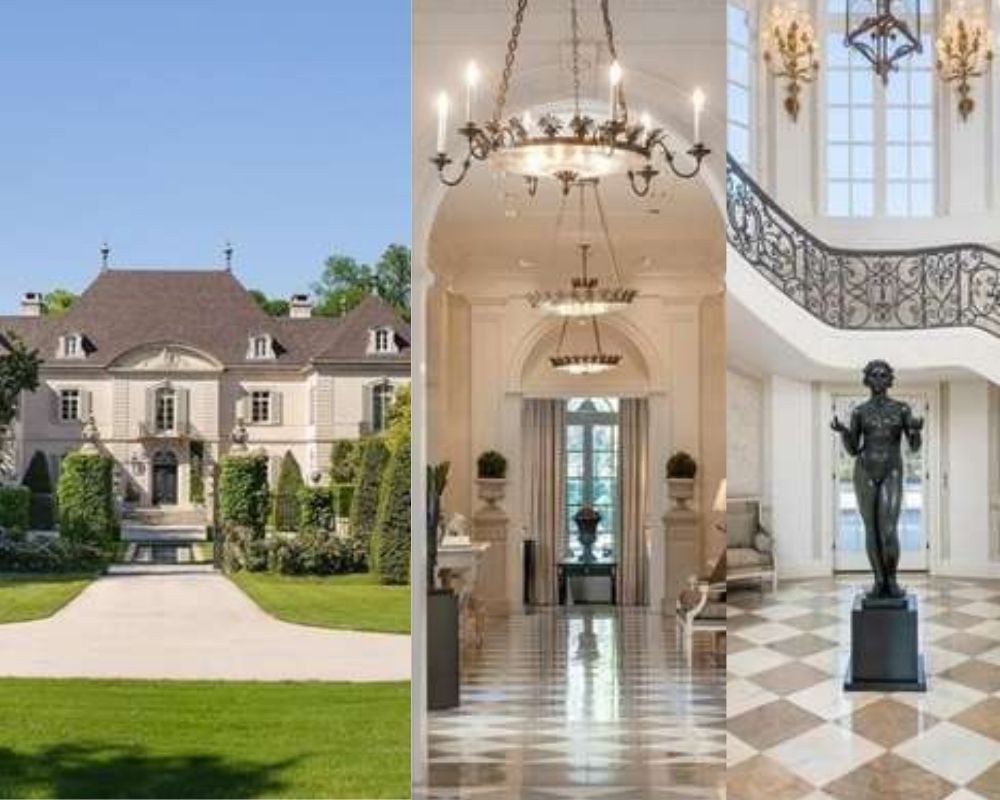 To be able to take advantage of this beautiful property, all you have to do is shell out $48.9 million. That seems very reasonable, don't you think?!
Northville Mansion – $9.9 Million
Sitting on a historic road in Northville, Michigan, this private estate sits on almost five acres of land. The home itself is designed in a chateau layout. Inside this secluded mansion, you will find a beautiful stone fireplace, and it grants a spiral staircase that adds to its charm.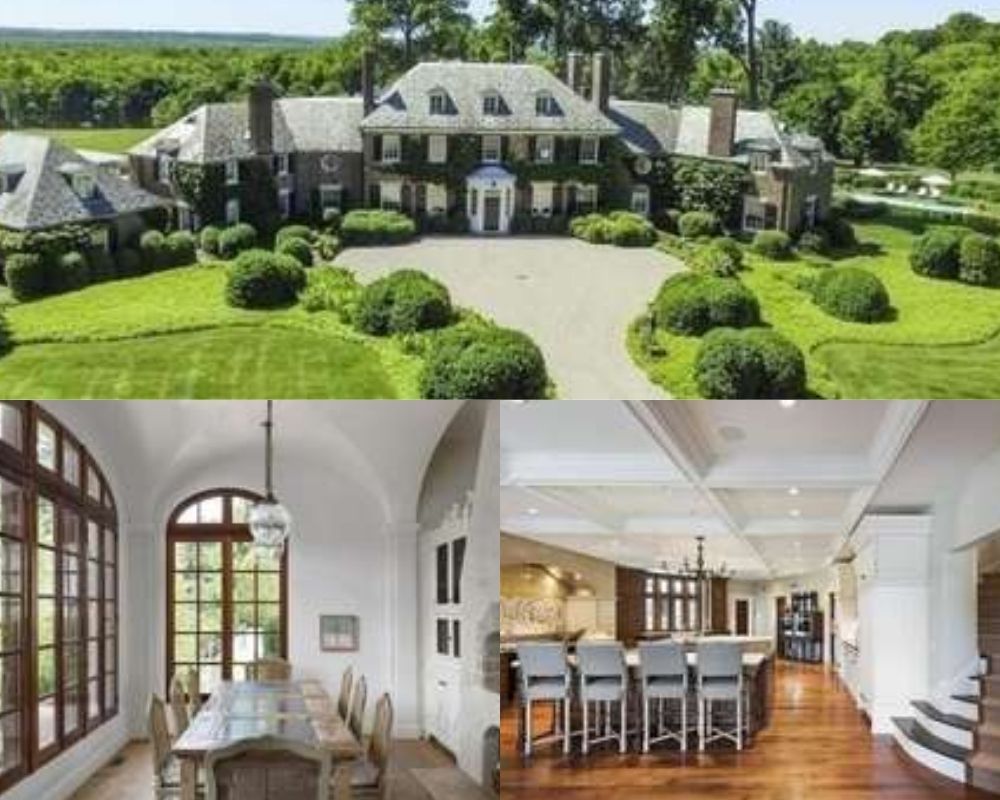 Even with all that, though, it seems like it has been quite a challenge to take the home off the market, and that just may be due to the $9.9 million price tag.
Brentwood House – $3.3 Million
For some, having a home on the 18th hole of a golf course would be a benefit. But, maybe not with this six-bedroom estate that's located in the beautiful countryside of Tennessee.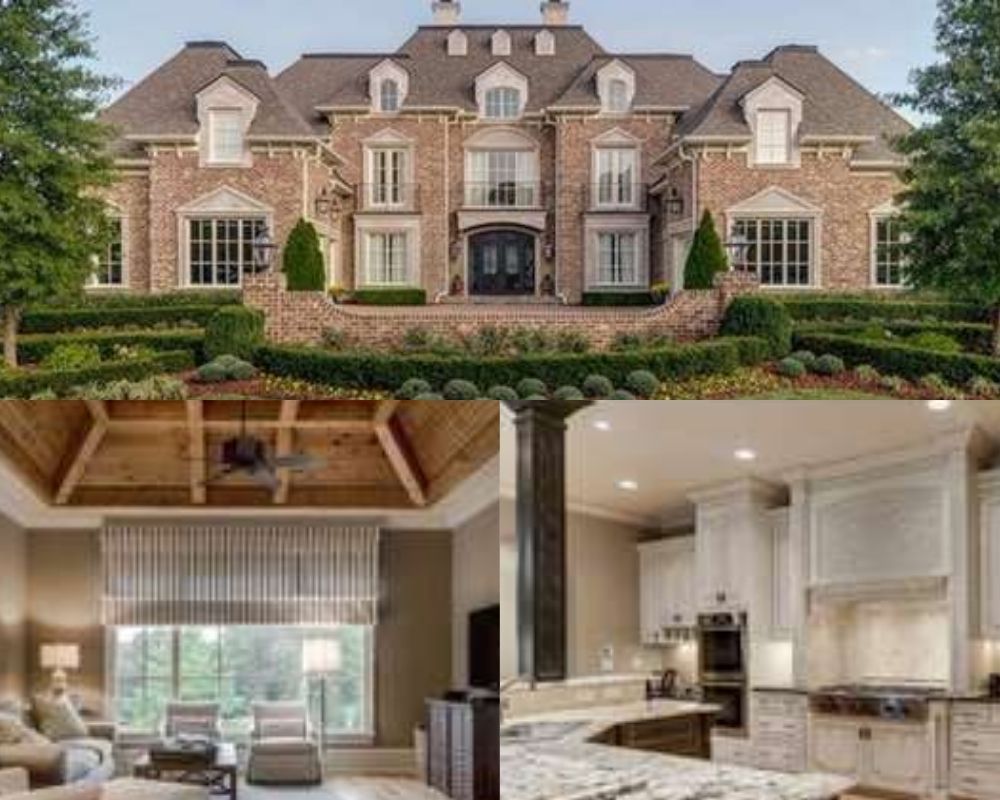 It has a beautiful antique-looking exterior with an interior that's fitted with tons of beautiful features like a media room and a wine cellar. But, even with its close proximity to a beautiful golf course and its visual appeal, this mansion still sits on the market.
Resort Style Mansion – $18 Million
Who doesn't want to have a home that has a beautiful outdoor pool and an open-air pavilion that can seat a ton of people? It seems like this estate that sits on the water was built for partying, and yet no one has partied in it for quite a while.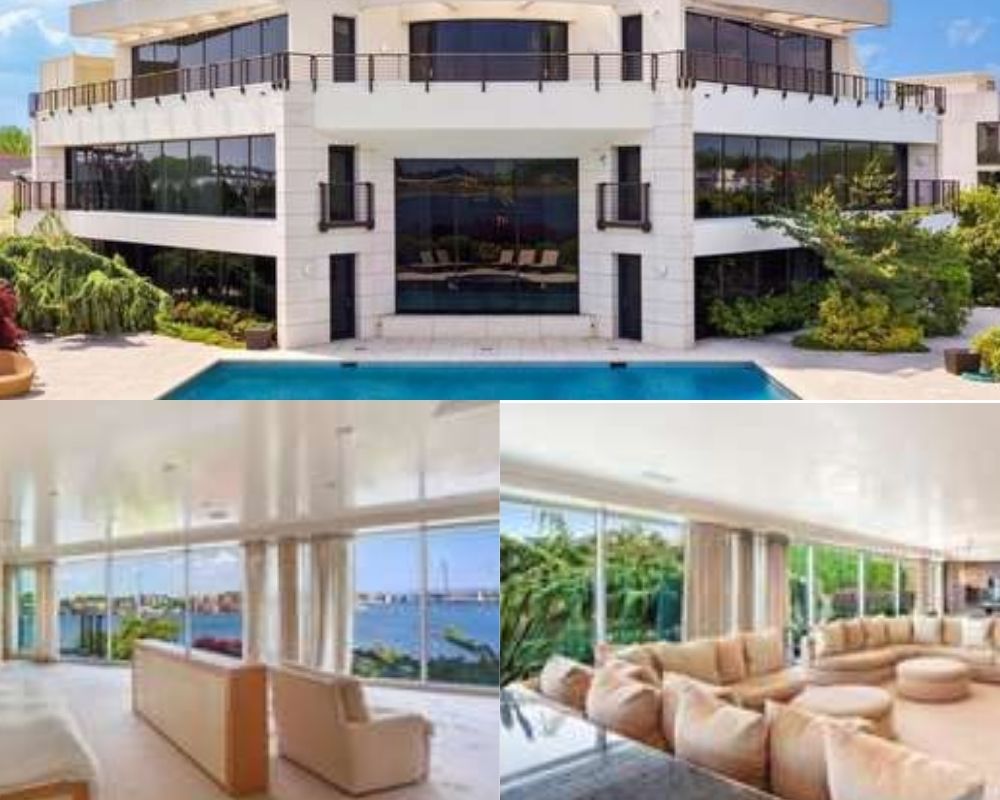 Not only do you have all of the wonderful amenities we've already mentioned, but you also have spa baths and a solarium, as well as a chef's kitchen. All you have to do is pay $18 million.
Hayes Mansion – $36 Million
Built in 1905, this historic mansion in San Jose, California, was almost taken off the market for a cool $47 million. However, that sale didn't go through — and so, this home still remains empty.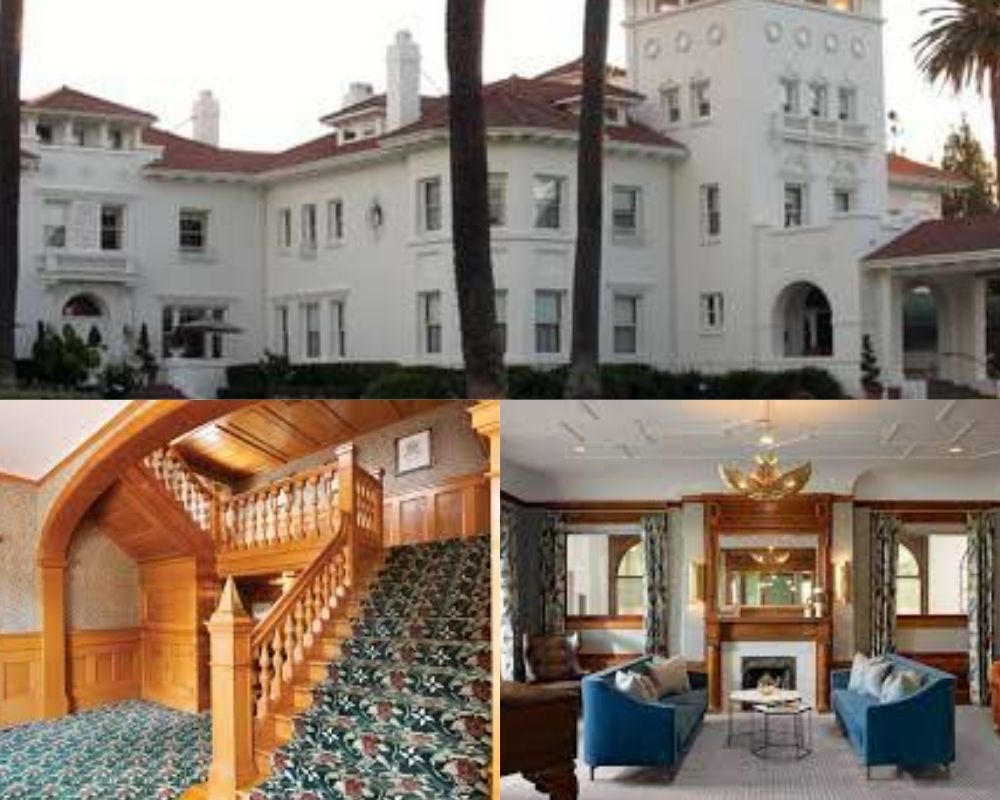 This house is truly a part of history when it comes to California, and to own this piece of history, you simply have to shell out $36 million.
Mel Gibson's Malibu House – $12.8 Million
If you're looking for a beautiful French country home in the Malibu area, then you may have come across the home of Mel Gibson. This home is outfitted with five bedrooms and five baths, and was originally put on the market in 2010.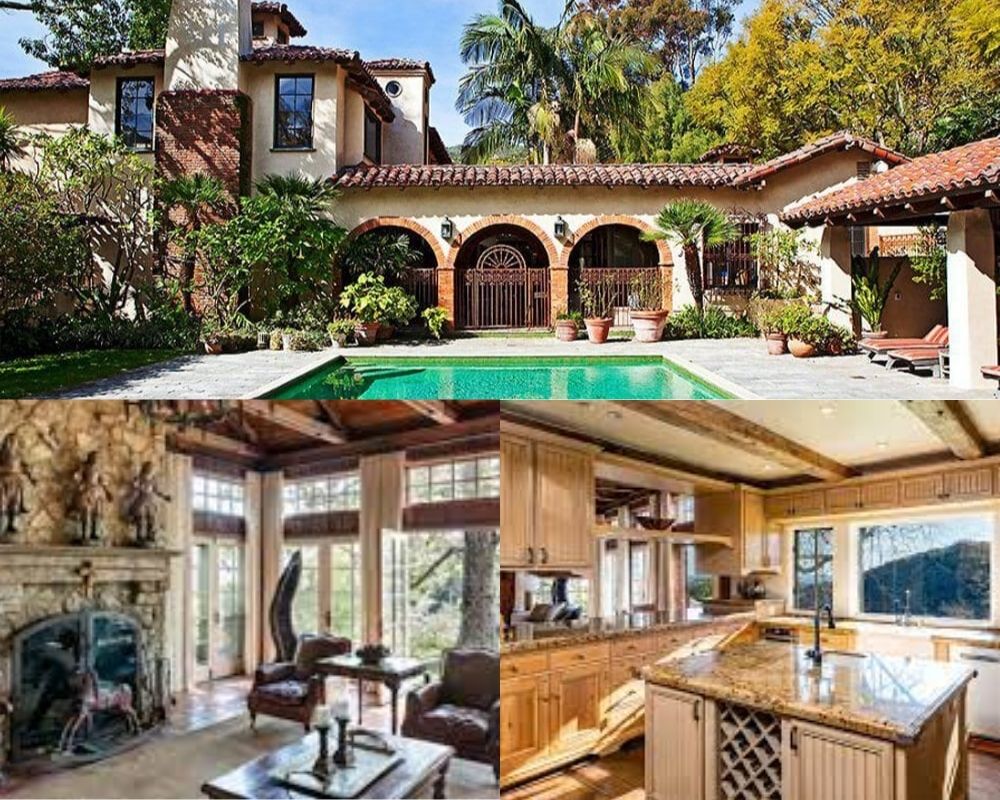 It has a certain old-world feel, and yet it still sits on the market, but the price has dropped from its original $14.5 million to $12.8 million.
Kurt Russell & Goldie Hawn Beach Mansion – $14.8 Million
Kurt Russell and Goldie Hawn have been together for years and have starred in several movies together. When not doing this, they like to relax in one of their many homes. One of these many homes was a beautiful Malibu beach house.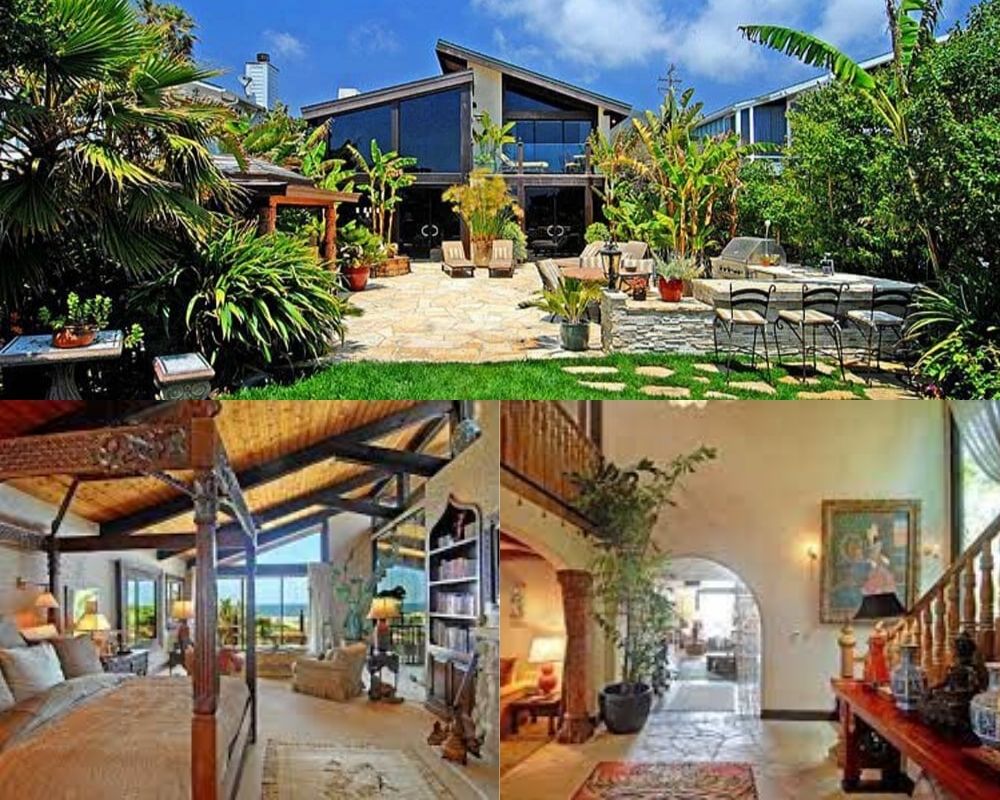 Designed with a Bali-like feel in 2011, this home went on the market for $14.8 million. Because they were unable to sell it, this Hollywood couple opted to rent it out for $95,000 a month.
Faith Hill & Tim McGraw Tennessee Mansion – $20 Million
Part of the land that measures over 750 acres, this barn-style home was once occupied by one of country music's favorite couples, Tim McGraw and Faith Hill. The house has five bedrooms and 10 bathrooms. This home seems like it would go quickly.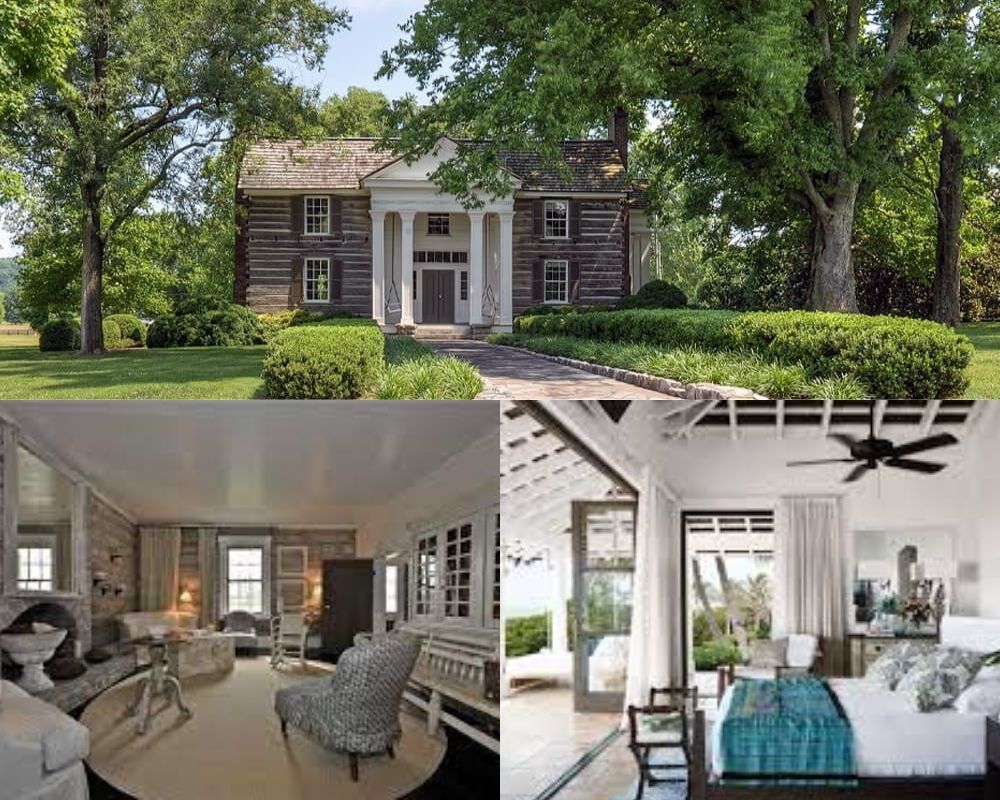 But, that assumption would be wrong as it has been sitting on the market for quite a while, and yet no one has purchased it. We wonder why?
Tommy Hilfiger's Mansion – $48 Million
One of the most recent additions to the mansion real estate market is the Connecticut home of Tommy Hilfiger. Just placed on the market in 2020, this property features a beautiful mansion originally built in 1939.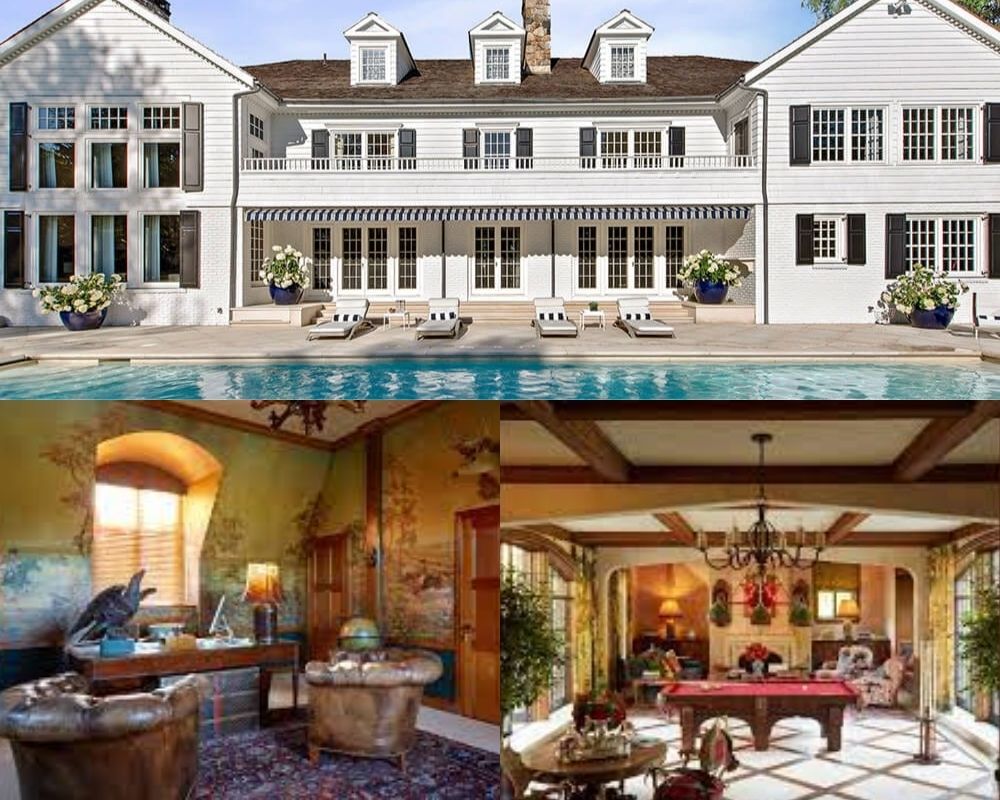 Of course, you would imagine that — since it is the home of such an illustrious fashion designer — you can expect to pay quite a pretty penny. You would be guessing right as this home is on the market for a cool $48 million.
Michael Jordan Chicago Estate – $29 Million
Michael Jordan was the "IT" player of the NBA during the '80s and early '90s. So, with his status, he had the ability to buy a pretty impressive mansion to call home. In 2012, the retired NBA star placed this beautiful mansion on the market.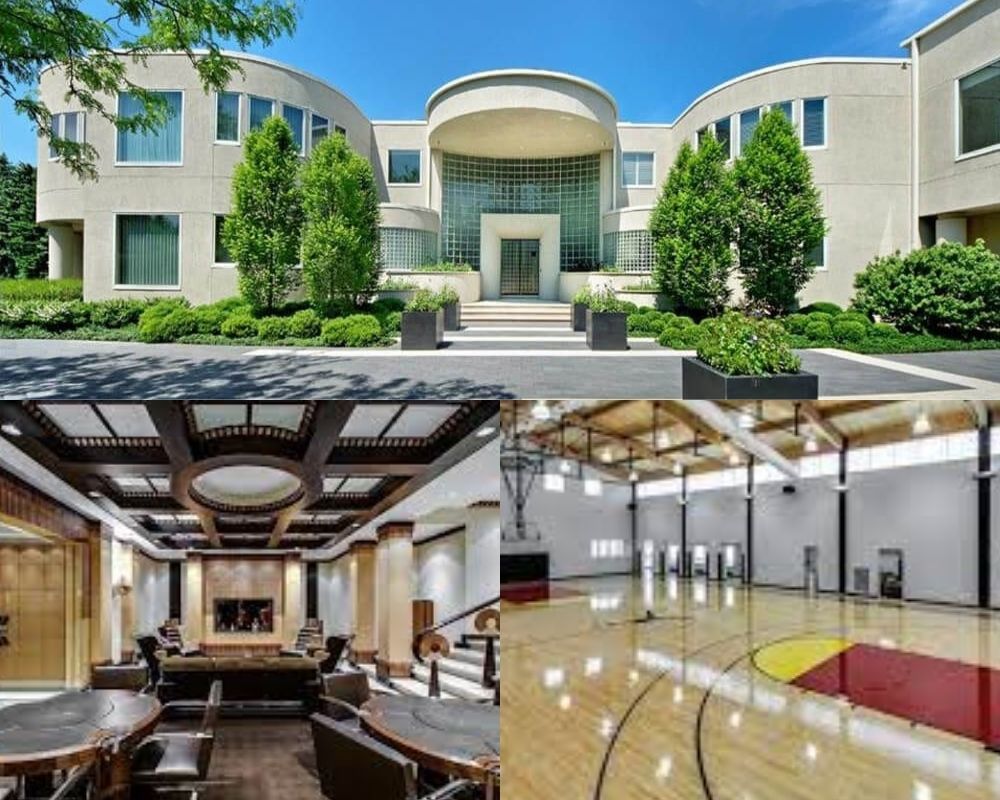 Sitting on seven acres, this property was initially put on the market for $29 million — but it has since dropped down to $15 million.
J-Lo's LA Mansion – $17 Million
If you have an extra $17 million lying around and have a devoted love for Jennifer Lopez, then you are in luck because you could purchase one of her former homes. Located in the Hidden Hills, her Los Angeles home was put on the market in 2015.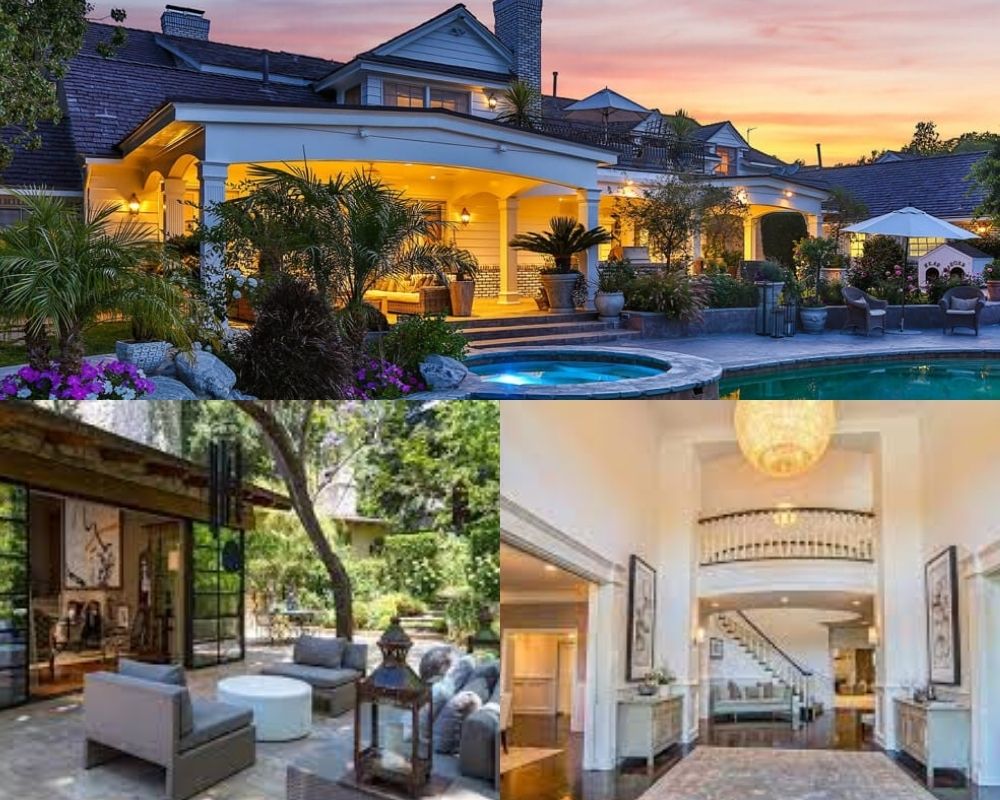 This house has a dance studio along with a recording studio, and since putting it on the market, the "Jenny From the Block" singer has had to lower the price down to $12.5 million.
Sylvester Stallone's La Quinta Estate – $4.5 Million
In 2010, Sylvester Stone originally purchased this La Quinta estate. A mixture of Tuscan and Mediterranean styles, it has four-and-a-half bedrooms and five bathrooms. It also features hardwood floors and arched entryways.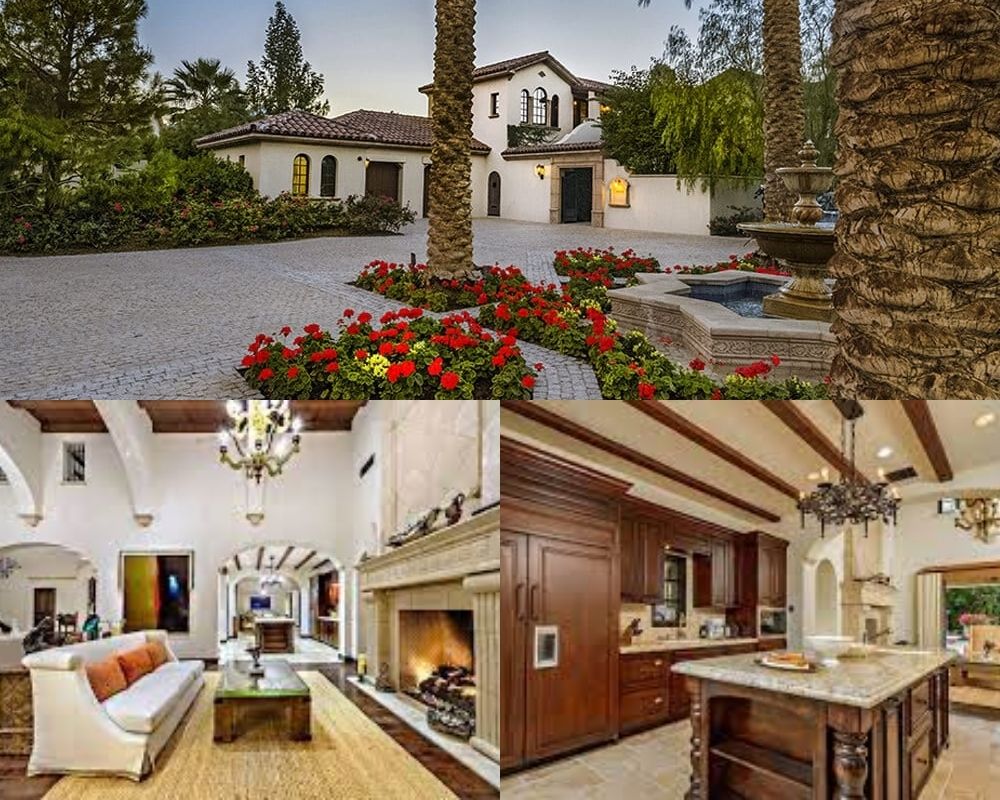 Originally purchased for $4.5 million, Stallone soon found himself putting it back on the market at a reduced price of $3.87 million. At least he's not taking that much of a hit.
Ellen DeGeneres' LA Mansion – $8 Million
Ellen DeGeneres loves to buy homes and renovate them so that she can flip them. One of these homes is this beautiful Los Angeles property. Though this may be one of her smaller properties, it seems like it's not going anywhere anytime soon.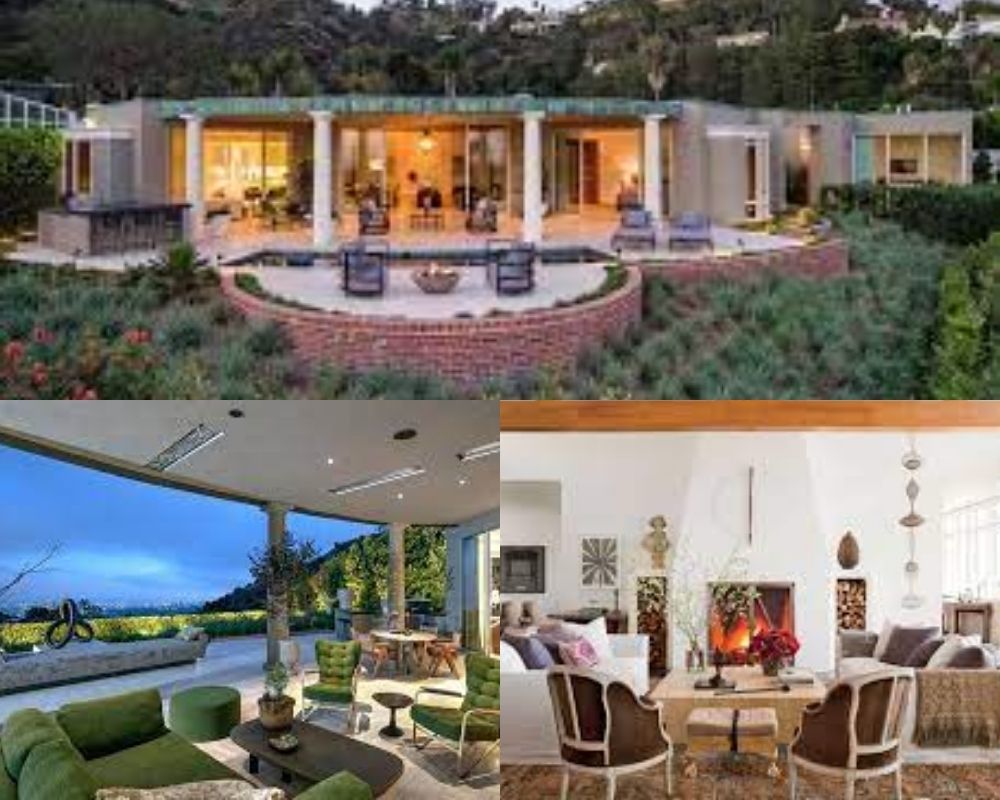 In fact, this condo has been on the market since 2014 and hasn't budged a bit. The condo started with an $8 million price tag and is now available for $5.85 million.
Helen Hunt's Hollywood Hills Mansion – $8 Million
Taking a home that once belonged to a Hollywood legend, Helen Hunt made this Hollywood Hills estate her own. But, in 2002, she decided she would place it on the market with a price tag of $9 million.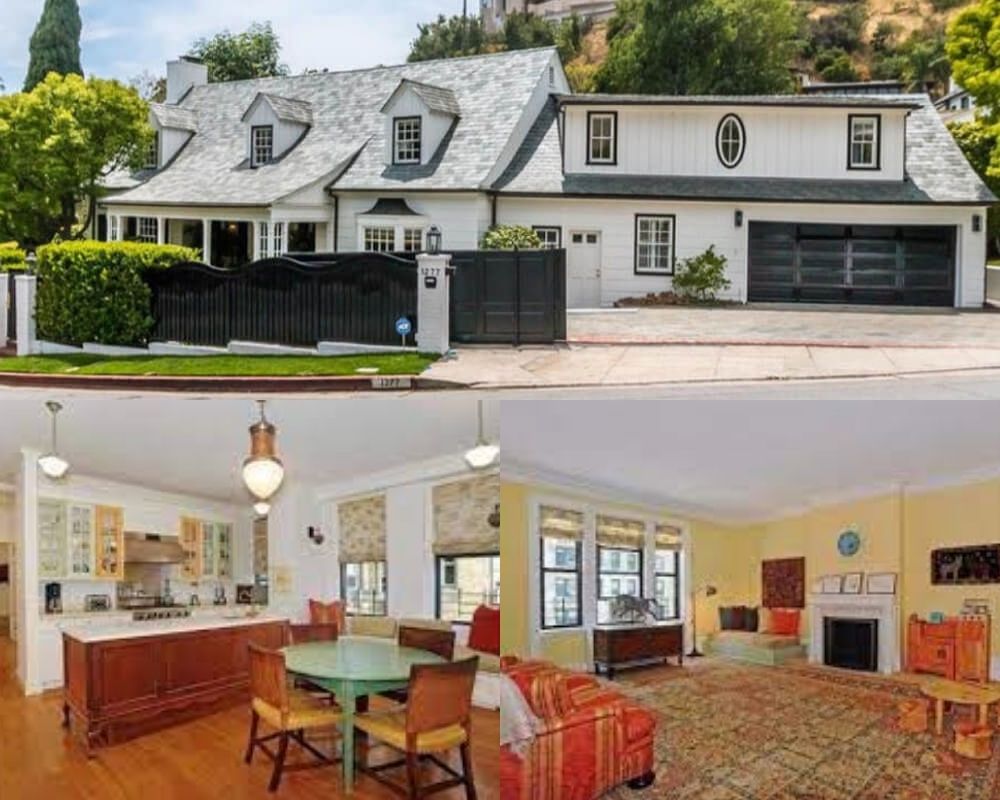 Though that seems like a high price to pay for this newly refurbished Hollywood estate, some have been interested in it — but only at a lower price.
Steve Cohen's Penthouse – $115 Million
When you say the word hedge funder, many things probably come to mind, including having several lavish estates. Steve Cohen sits on several great properties, including this Manhattan duplex penthouse.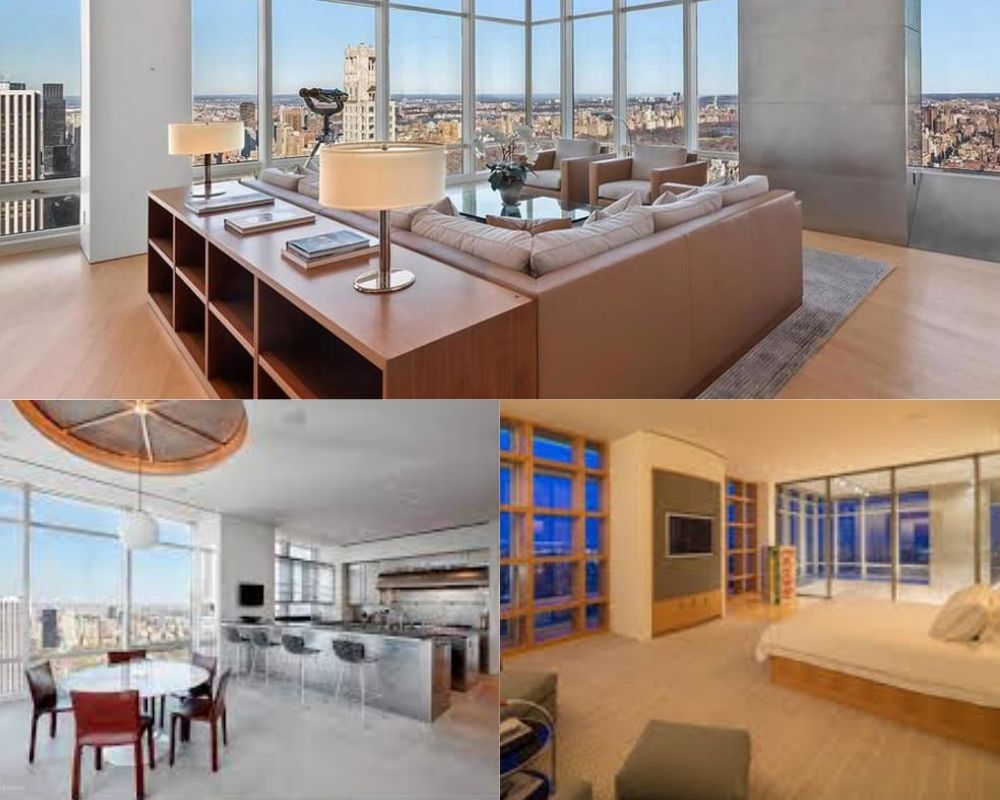 In 2013, this businessman decided he wanted something new and put it up on the market for $115 million. But eventually, he realized that might be a little too steep, so now it's available for $57.5 million.
Alan Wilzig's New York Townhouse – $44 Million
American entrepreneur Alan Wilzig owned a fabulous Tribeca townhouse. This subdued and classic-looking home was put on the market in 2014 for $44 million.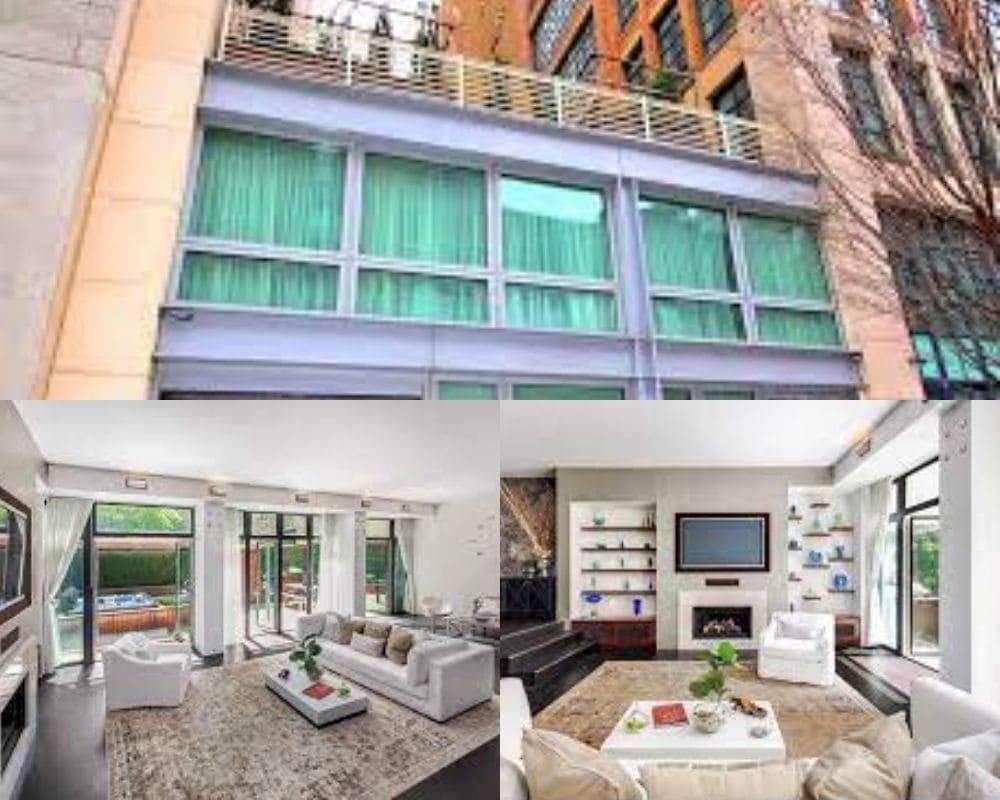 After sitting on the market for a little bit in 2018, the financial businessman reduced the price to $18.75 million. Doesn't that just seem like a bargain?!
Vincent Forge Mansion – $825K
Sometimes finding the right home is like buying a piece of history. Originally built in 1770, this mansion is made of stone and has beautiful gabled roofs. Because of this history, in 1984, it was declared a building that was to be preserved.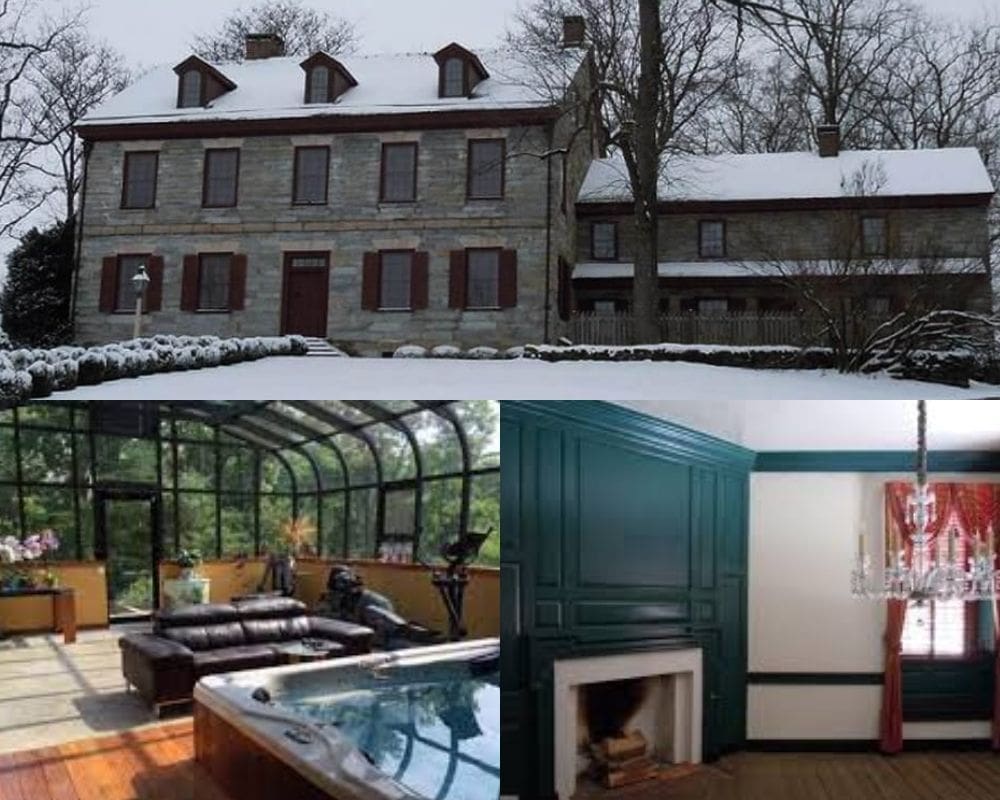 That coupled with the $825,000 price tag may be why this mansion seems to be unsellable. There may also be rumors that the house is haunted, which could also be part of the problem.
The Halston Penthouse – $38 Million
If you're into '70s history, then you may have heard the name Halston in conjunction with Studio 54. This amazing and spacious penthouse once belonged to Roy Halston Frowick and has had several famous names walking its corridors.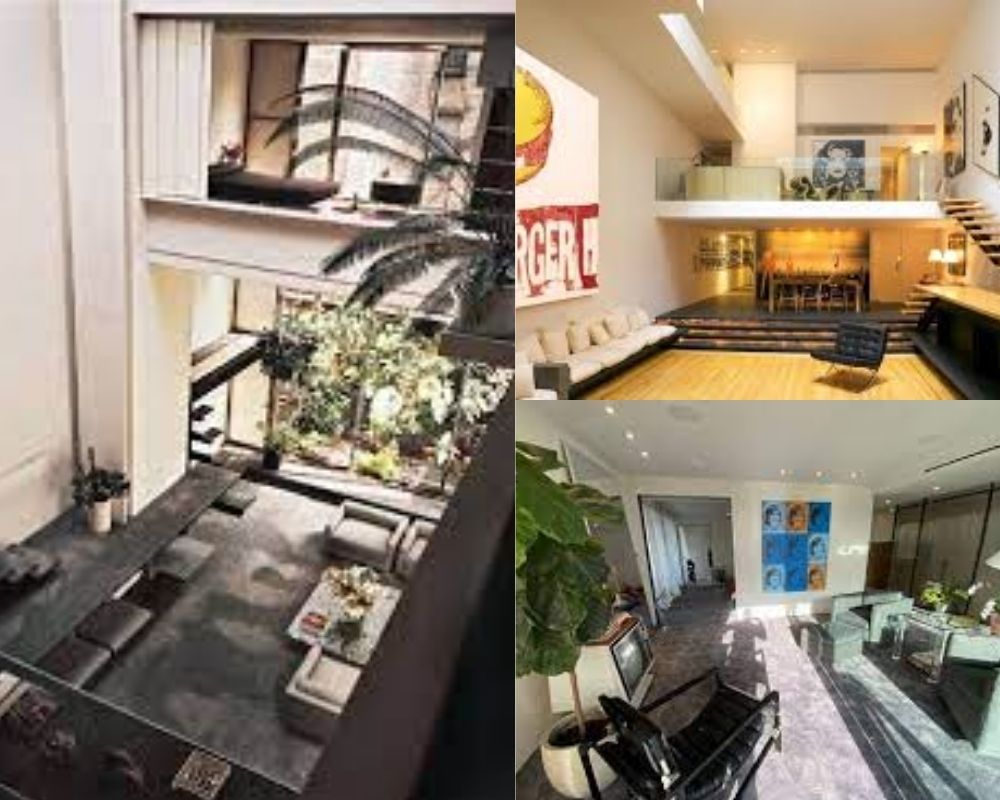 In 2011, this minimalistic-designed penthouse went on the market at $38 million. However, after not selling as quickly as they thought it would, the price tag was reduced to $24 million.
Palazzo di Amore – $129 Million
If you've ever wanted to live in the Beverly Hills area and you have $129 million available, you could be the owner of a beautiful Mediterranean-style mansion.
This mansion has 12 bedrooms and 23 bathrooms, a reflecting pool, and an entertainment complex. In 2014, the house went on the market at quite the markup, seeing how that owner only paid $35 million for the home.
Aiken Estate – $1.3 Million
Looking for a little southern charm in Savannah, Georgia? Then, you might be interested in the Aiken estate. This home was built in 1855 and was the home of famous American poet Conrad Aiken.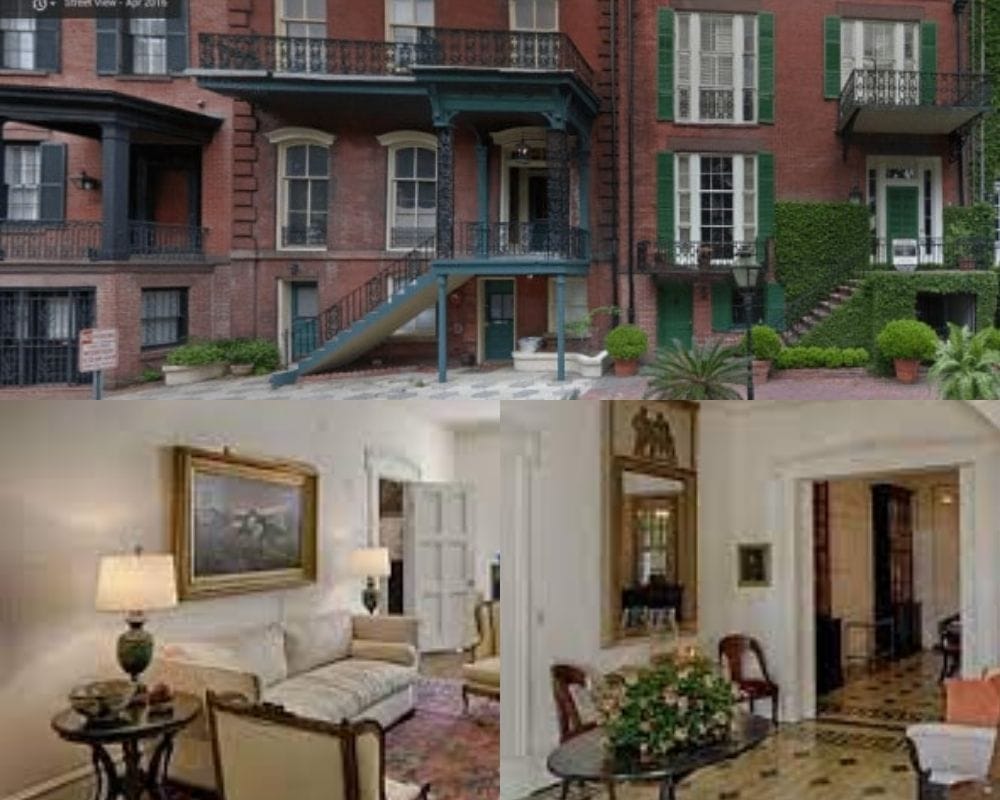 In 2015, this beautiful historic home went on the market for just $1.3 million. However, it has remained unsold for quite a while. The truth is, though, most people don't think it's the price tag that's keeping someone from buying it — but rather the fact that it's rumored to be very haunted.
Granot Loma – $40 Million
For those that are a little more outdoorsy but still want a lavish lifestyle, this home on Lake Superior might just be a great fit for you. This home, which had 400 workers and 22 different architects on the project, has been empty since the '50s.
When it initially went on the market, it was placed at $40 million, and after a little bit of time, that price dropped to $20 million.
Neverland Ranch – $100 Million
So, Neverland ranch has been on the market since 2015 and was originally built in 1981. Of course, most people know the name because it was once the home to Michael Jackson. After he died, the property wasn't taken care of and fell into disrepair.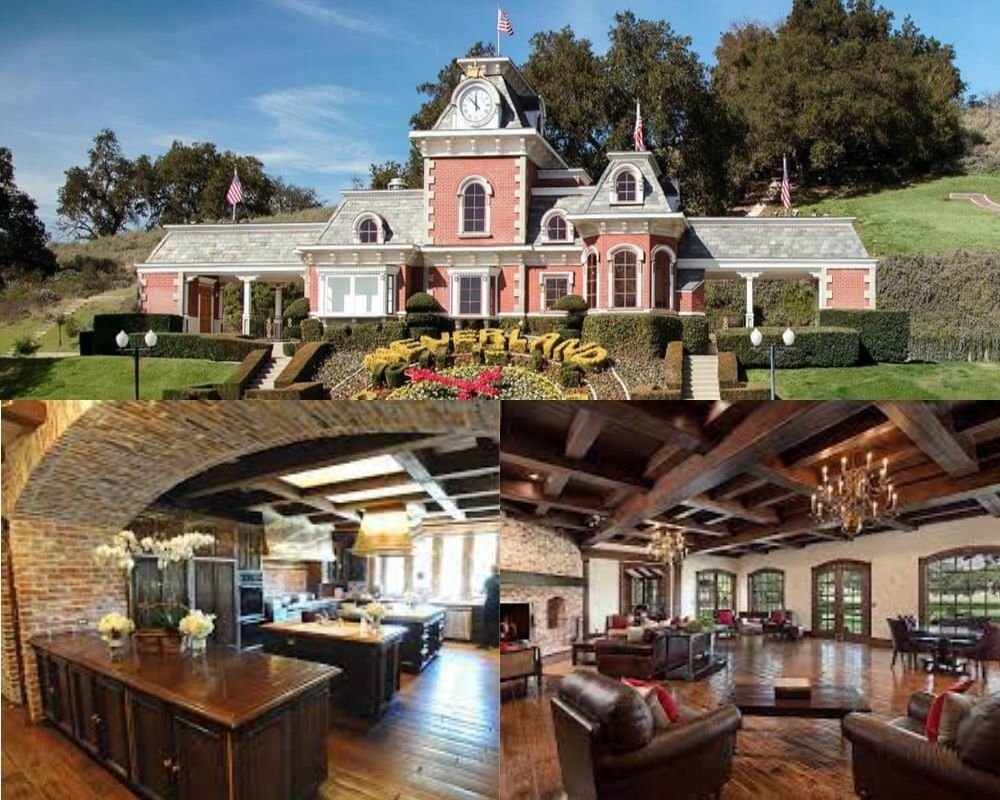 But, in 2015, the property was renovated and placed on the market at $100 million. Not only because of the price but because of the allegations against the "King of Pop," this property has remained unsold and is now only worth $31 million.
SK Pierce Mansion – $329K
The SK Pierce mansion may not be as expensive as some of the other properties, but it's just as hard to get off the market. This home was originally built in 1875 and is a beautiful, albeit eery-looking Victorian home.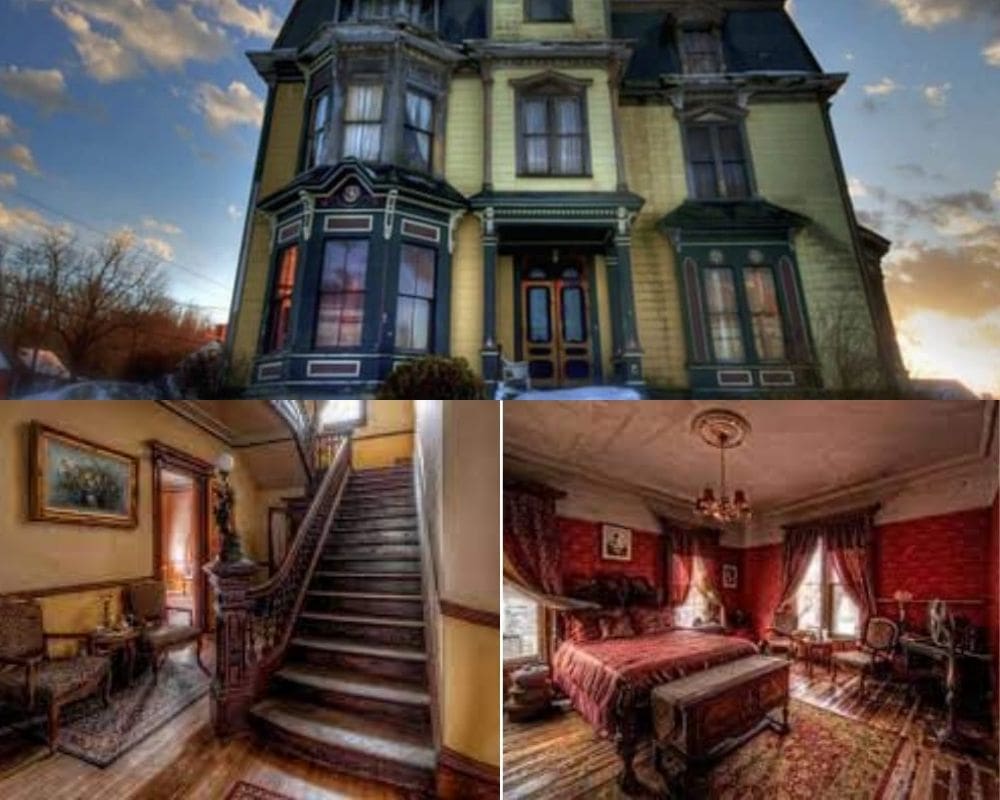 Eery is the keyword because part of the reason why this home — that only costs $329,000 — is still empty is due to the fact that many people have experienced some pretty scary occurrences within its walls.
Golden Gate Glamour – $29.5 Million
Having a home that's filled with old Hollywood glamor is very appealing to many people. Often, homes described as this have beautiful tactile textures and artisanal ornaments that make the property feel more grandiose.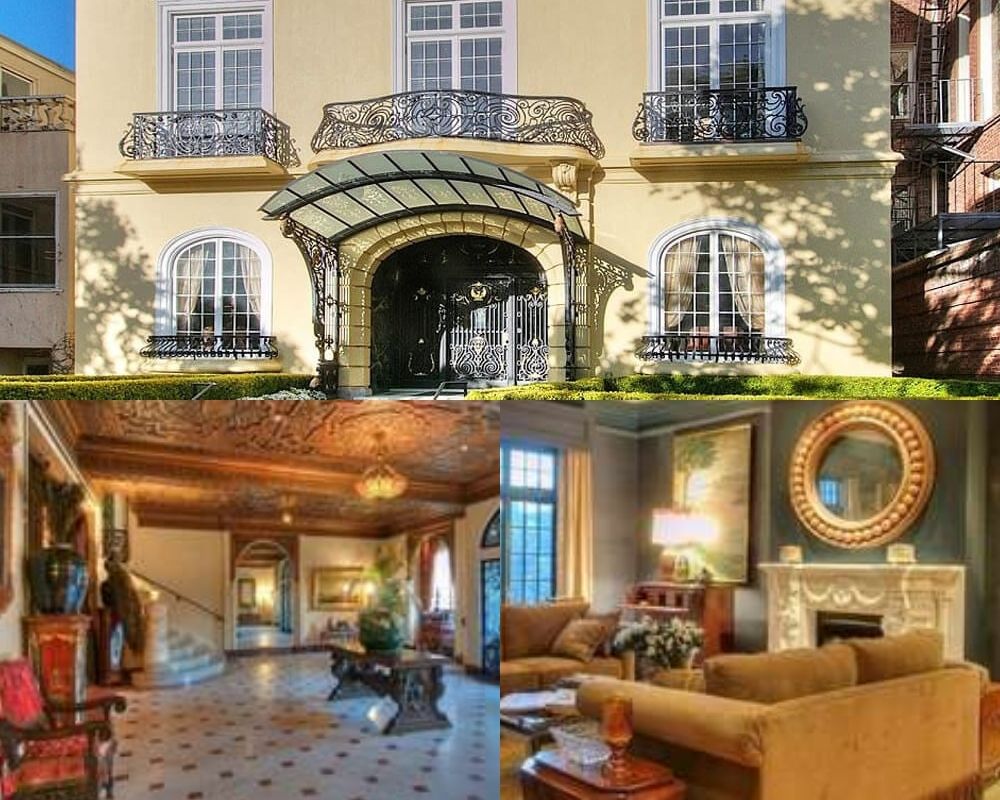 The home is designed with seven bedrooms and 11 bathrooms, and it features a rooftop deck. This home, which went on the market in 2017 for $29.5 million, has sat without a new owner for several years.
Denise Richards' Mansion – $7.7 Million
Actress, model, and reality television star, Denise Richards has led a pretty interesting life. Arriving to Hollywood in the '80s, she has found herself attached to such names as Charlie Sheen. She has lived in many homes, including this beautiful mansion.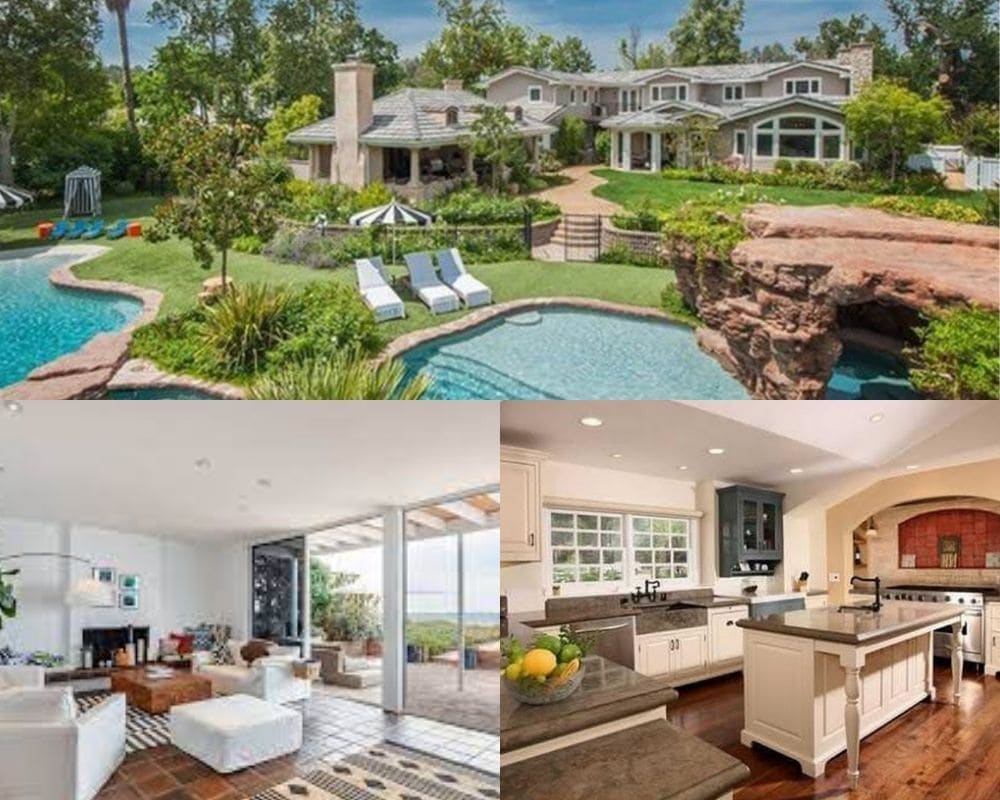 In 2015, she placed it on the market for $7.7 million, and it spent quite a bit of time waiting for someone to purchase it. Instead of buying outright, many people have rented it over the years, including Angelina Jolie allegedly.