High School Dropout
John Travolta became rich and successful without ever receiving a high school diploma! He started his high school education at Dwight Morrow High School but ended up dropping out when he was just 17 years old.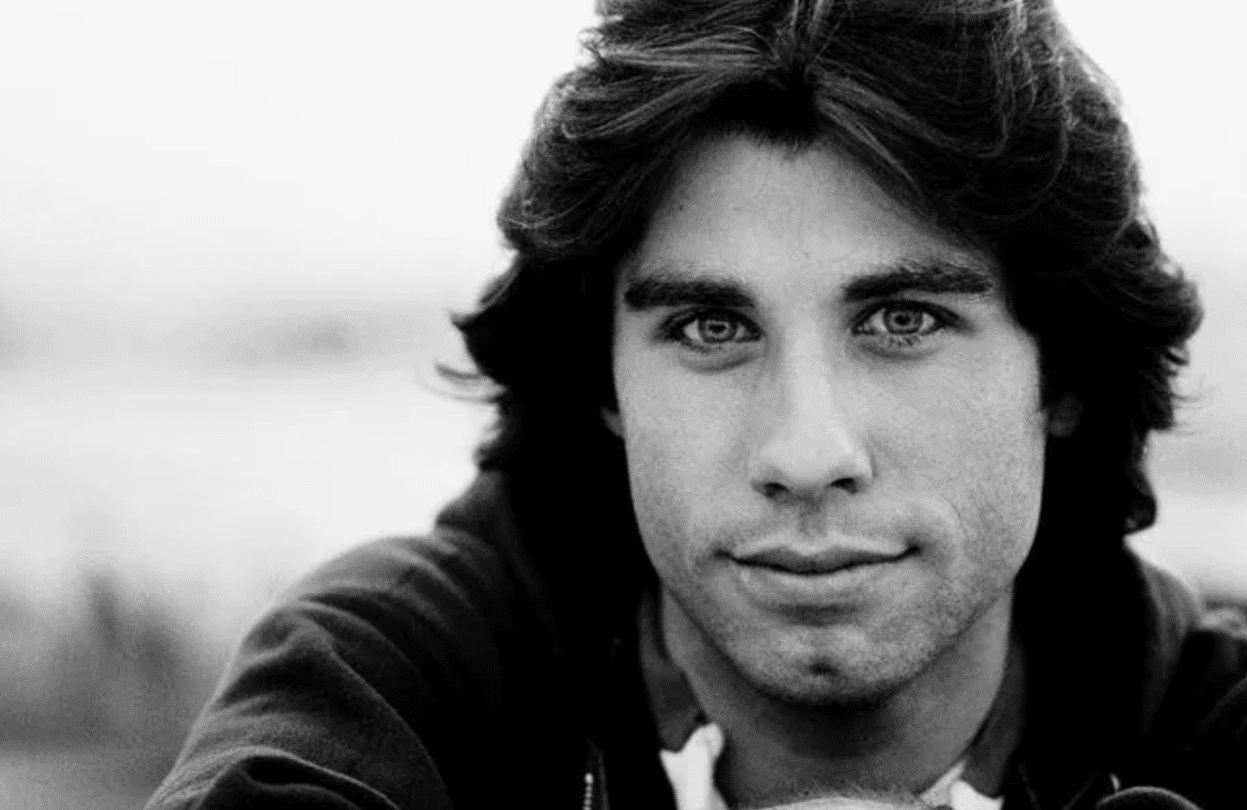 A Love for a Lifetime
Kelly Preston met John Travolta back in 1987 while they were filming The Experts. The timing was off for the future couple because Kelly was still married at the time. Then in 1990, both actors were filming separate movies in Vancouver, Canada and decided to give the relationship a shot. Kelly was divorced and both adults were ready. Travolta proposed and Preston eagerly accepted. 26 years ago in 1991, the couple flew to Paris to get married at the Hotel de Crillon.
Love Before Kelly
Travolta also had an interesting romantic past before her met and married Kelly Preston. During the filming of The Boy in the Plastic Bubble back in 1976, Travolta fell madly in love with Diana Hyland, who played his mother in the film. She was 18 years older than him. A year after they started dating, Hyland was diagnosed with breast cancer. 22-year-old Travolta was with her in her final moments before she passed away at the young age of 41.
Kelly and Clooney
Kelly Preston also dated a slew of interesting men before she married the love of her life, John Travolta. Preston was married once before Travolta to actor Kevin Gage. Even though the couple has a lavish wedding in Hawaii, the marriage only lasted two short years. She was also in a serious relationship with George Clooney for two years from 1987-1989! Clooney even gave her a pet pig named Max that Preston got to keep after the couple called it quits.
He Was a Loner
Back in high school, Travolta was not popular or a ladies man like he is today. Unfortunately, the actor did not fit in. In an interview with The Phoenix, Travolta shared, "Not too many of my friends identified with what I was doing. I participated in football and basketball and did what they were doing, but not many kids understood my going to acting studios at night." Sadly, acting separated Travolta from peers during school and he often found himself alone.
They Married Twice
John Travolta and actress Kelly Preston had to deal with marriage problems right after their first wedding! The couple first officially tied the knot in 1991 in a small ceremony in France. A French Scientologist minister officiated their wedding in France, but upon returning home to the United States, Travolta and Preston found out that their marriage was not legal. Shortly after their first wedding, they decided to get married again a few days later on Daytona Beach in Florida. This time the marriage was legal.
Family Tragedy
Tragically on January 2, 2009, 16-year-old Jett Travolta, John and Kelly's youngest son, passed away. The Travolta family was on a family vacation in the Bahamas when Jett suffered from a seizure at the family vacation home at the Old Bahama Bay Hotel. Jett hit his head on a bathtub that morning and was declared dead shortly after. The devastating death left John, Kelly, and sister Ella completely heartbroken. The family attorney told People, "To bury your son is the worst thing you can ever do."
Youngest of Six
John Travolta had an interesting upbringing, as he was the youngest of six children. The family grew up in Englewood, New Jersey.  His dad, Salvatore Travolta, was a semi-professional football player and a tire salesman while his mom, Helen Travolta, was an actress. All of his siblings, Joey, Ellen, Ann, Margaret, and Sam, acted at some point in their lives or chose acting, directing, or producing as a career. Ellen Travolta is also well known for her role in Happy Days as Fonzie's aunt.
His Breakthrough
Once Travolta dropped out of high school, he decided to fully commit and focus on his acting career. The high school drop out moved to New York City to start his career and scored a gig touring with a company of the musical Grease. Shortly after he toured with Grease, he scored an incredible opportunity on Broadway in the show Over Here!. Once John realized he could make it in the industry, he picked up and moved to Los Angeles to further his career.
He's a Pilot
Travolta loves planes so much that he got a private pilot's license. Not only is he a skilled pilot, he also owns a fleet of planes. The Grease star owns five private planes including a Boeing 707 aircraft that he loves to take his friends and family around the world on. John even built a home in a residential airpark in the Jumbolair Aviation Estates that has a runway straight to his front door so he can fly off whenever he wants.
Net Worth
Over the years, John Travolta has made quite a fortune for himself. From Grease to Hairspray, Travolta has made a name for himself in Hollywood and racked up a large sum of cash. Right now, it is estimated that his net worth is around $170 million. The Saturday Night Fever star is one of the highest paid actors in the business and he does not hesitate to flash some of that well-earned cash with his multiple mega homes and airplanes.
Saturday Night Fever
In 1977, John Travolta captured the audience with his incredible dance moves in Saturday Night Fever. However, becoming a killer dancer did not happen over night. Travolta trained intensively for nine months. Growing up, John loved to dance and modeled his dancing for the film after Soul Train. In an interview with Vanity Fair, he said, " I liked black dancing better than white dancing. I used to watch Soul Train, and what I wanted to create was a Soul Train feel in Saturday Night Fever."
Oprah's Best Friend
Oprah Winfrey is obsessed with John Travolta and says he is her favorite movie star. The two are so close, that John is always doing favors for Oprah. In 2010, Oprah made a huge announcement on the first episode of the final season of her talk show. She surprised her entire audience with an 8-day all-expenses-paid trip to Australia and Travolta agreed to serve as the pilot for the trip. Travolta worked with Winfrey for more than a year to plan the trip!
John Gets Personal
John Travolta and Kelly Preston never seem to shy away from opening up about their personal life. Well, back in 1996 the couple shared that their son, Jett Travolta, was conceived one special weekend while they were staying at the home of Demi Moore and Bruce Willis, according to Premiere. The couple has also been very candid about moments in their marriage that have been difficult. Both have opened up about their work with a Scientology marriage counselor.
Pregnant at 47
16 months after the tragic death of their son, Jett, Kelly and John Travolta found out they were pregnant again with their third child! At 47 years old, Kelly could not believe that she was expecting another child. The famous couple could not wait to officially announce the great news, "it's impossible to keep a secret – especially one as wonderful as this. We want to be the first to share this great news with everyone that we are expecting a new addition to our family."
Baby Benjamin
In 2011, John Travolta and Kelly Preston introduced their third son Benjamin to the world. Their miracle baby changed their lives for the better after the devastating loss of their son, Jett. Travolta told Hello magazine, "He's given the house a renewed spirit and purpose. He's brought us a new beginning." Having a new baby was very healing for the family. John continued, "for us it's been uplifting, especially when he smiles at me and seems contented in my arms."
Kelly and Charlie Sheen
We can't forget to mention that Kelly was also engaged to Charlie Sheen for a short period of time in 1990. Her relationship with Sheen ended after she was shot in the arm accidentally. According to Biography, Sheen's gun went off when Kelly was moving a pair of his jeans that had a gun in the pocket. After Sheen and Preston called off the engagement, Kelly sold the 2.5 carat ring Sheen proposed with, and they decided to split the profit.
Behind The Scenes
Just four days after finishing filming with Saturday Night Fever, Travolta began filming for Grease, the highest earning movie of 1978. The time period was especially stressful for Travolta as he was very busy and had just lost his girlfriend, Diana Hyland. The stress was so distracting that the actor kept lip-syncing "heap lap trials" instead of "heat lap trials." According to the director, Randal Kleiser, Travolta struggled with the scene after he read an article about Hyland's death.
Turned Down Splash
In 1984, Travolta read for the male lead role in the popular film, Splash. Unfortunately, Travolta's agent discouraged him from taking on the role which ultimately went to Tom Hanks. It is easy to see a resemblance between the two actors. Interestingly, Travolta was not the only major actor to turn down the role. Actors Chevy Chase, Bill Murray, Dudley Moore, and Michael Keaton all turned down the part of Allen Bauer too. The 1984 film became a huge hit in the box office.
Qantas Ambassador
John Travolta became the "Ambassador-at-Large" for Qantas Airways, the airline of Australia in 2001 after the September 11, 2001 terrorist attacks. The actor wanted to encourage people to travel and fly after 9/11.  Travolta was fascinated by aviation at a young age and impressed by "Qantas' safety record and the fact that it flew the longest routes in the world," according to Qantas website. Eventually, John even purchased one of their planes, the ex-Qantas Boeing 707, after extensive training with the airline company.
Travolta's Mansions
The multimillionaire owns homes in California, Florida, Maine, and Hawaii. His main home is in Ocala, Florida where he owns his largest house, which also doubles as an airport. Kelly and John purchased their extravagant home in the residential airpark so they could use their five airplanes anytime. The home has two runways that lead right to the front door. Travolta told Australia's Today, "We designed the house for the jets and to have at our access the world at a moment's notice."
Kirstie Alley and Travolta
It's no surprise that John Travolta and Kirstie Alley are best friends, considering they both love Scientology. They got to know each other when they both starred in Look Who's Talking and have remained close since.  Before they were besties, Alley had romantic feelings for Travolta that she could not act on because she was married to Parker Stevenson the time. In an interview with Howard Stern, Kristie revealed, "It took me years to not look at John as a romantic interest."
Cruise vs. Travolta
Even though most fans would assume that Tom Cruise and John Travolta are good friends, that is not the case. According to Leah Remini's tell all book Troublemaker: Surviving Hollywood and Scientology, even though both actors are committed Scientologists, they are not close at all. Apparently, Tom Cruise does not like Kirstie Alley either. Remini shared that she heard "that Tom didn't like them," and Travolta and Alley were not invited to Tom Cruise and Katie Holmes' wedding back in 2006.
After Tragedy
Before Jett Travolta tragically passed away at the young age of 16, John and Kelly had a very normal family life.  Ella Bleu, the couple's only daughter, was eight years old when her brother died after suffering a seizure. Days after the tragedy, John and Kelly put out a statement that said, "Jett was the most wonderful son that two parents could ever ask for and lit up the lives of everyone he encountered." Both parents said they think about Jett every day.
Moving On
After Travolta and Kelly lost their son, they received support from friends, family, and fans which helped them move forward in their lives. The couple shared on their website that receiving an outpouring of love "has meant so much to us. It is a beautiful reminder of the inherent goodness in the human spirit that gives us hope for a brighter future. The couple's third child, Benjamin, was born in Florida on November 23, 2010. He was a healthy baby and weighed 8 lbs. 3 oz.
Marriage Secrets
John and Kelly opened up about how they make their marriage work in Closer Weekly. Travolta shared that he and Preston are always working on their 25-year marriage to make their relationship stronger. In an interview with Closer, Travolta shared, "We really care deeply about each other and we protect each other — and we keep [our relationship] up to date" Kelly agreed and added, "Keep checking in and keep growing and changing. Keep doing things, just the two of you."
Major Pushover
Daily Mail revealed John Travolta is a total pushover with his kids. Kelly shared,  "Daddy says yes to everything. He is that dad." Travolta responded with, "You have to! [I'm] worse with Ben [than Ella]." Kelly continued, "They come to me first. [Ben] comes to me and says, "Can I have ice cream?" at midnight and I say, "No, no, you have to go to bed" — and, mind you, it's midnight and he's 5. And Dad's like, "Sure! Do you want hot fudge on that?"'
Ella Travolta Now
While most actors in the business are not too fond of their children getting involved in Hollywood, Travolta does not have a problem with his daughter Ella Bleu becoming an actress. John and Kelly's oldest daughter, Ella is now 1a young adult and ready to become an actress. While at the 2017 SAG awards, John was asked if Ella should pursue acting and he said, "Yes, I want her to because she is so good at it. She is such a good performer."
Facial Hair
It's no secret that John Travolta is high maintenance with his hair. From dying it different colors to adding in weaves, Travolta cares about how his hair looks. When it comes to facial hair, the actor is not afraid to experiment with different and interesting styles on his face. He loves to rock interesting facial hair. To be fair, we have to give him the benefit of the doubt, because many of his facial hair choices were chosen for acting roles.
Dance With Princess Diana
In 1985, while at President Reagan's White House gala, John Travolta got the opportunity of a lifetime. Princess Diana asked him for a dance! In an interview with Good Morning America, Travolta said "Yes, I danced with Princess Diana in 1986, I believe. That was one of the highlights of my life." Nancy Reagan said that Diana wanted to, so Travolta asked her to dance and they "were off for 15 minutes of dancing. I'm so honored that I was able to experience it."
Weight Gain
In 1998, when John Travolta signed on to act as the lead in the film Primary Colors, a movie about former President Bill Clinton's first presidential campaign in 1992, the actor was encouraged to gain thirty pounds to play the character, Jack Stanton. The heftier version of Travolta was a stark contrast to the thin and fit body type he displayed in Grease. In order to put on weight for the role, John ate plenty of cheeseburgers. Travolta admitted, "it's been fun gaining it."
Oscars Embarrassment
When it comes to the Oscars, Travolta is known for his embarrassing moments. In 2014, the actor received a lot of flack after he introduced Idina Menzel as "Adele Dazeem". The incident got a lot of attention from comedians. Travolta apologized to the singer and sent her flowers. Menzel was a good sport and got revenge at the Oscars by introducing him as "Glom Gazingo." Then when Travolta joined her on stage, he excessively touched her face and embarrassed himself again!
Another Oscar Oops
After the Idina Menzel embarrassing moment, John Travolta had another Oscars mishap. While Scarlett Johansson was taking pictures on the red carpet, John Travolta surprised her with a kiss resulting in very awkward looking photos. Even though the internet criticized John, Johansson was quick to defend. The actress told AP, "The image that is circulating is an unfortunate still-frame from a live-action encounter that was very sweet and totally welcome. That still photo does not reflect what preceded and followed if you see the moment live."
Gere's Indebted to Travolta
Richard Gere owes his acting career to John Travolta because Travolta turned down every role that Gere ended up starring in. For example, Travolta turned down the lead roles for the films Days of Heaven, American Gigolo, An Officer and a Gentleman, and Chicago. All of those films that Travolta rejected ended up going to Richard Gere. American Gigolo put Gere on the map in Hollywood and his performance in Chicago earned him a Golden Globe Award for Best Actor!
He's an Author
Many fans don't know that the actor is also an author. After Travolta had leading roles in Grease and Saturday Night Fever, he decided to publish a book in 1984, John Travolta Staying Fit: His complete program for reshaping your body through weight resistance training and modern dance techniques. His first book did well, so he decided to write another book in 1997 about a young boy who wants to fly planes called, Propeller One-Way Night Coach, A Fable for All Ages.
A Career of a Lifetime
Over the course of Travolta's career, he has had incredible success. At least ten of John's films have grossed over $100 million in the US.  Eight of his films have grossed more than $200 million worldwide, making him one of the most sought-after actors in the world. His main achievements were in films such as Grease, Saturday Night Fever, Hairspray, Look Who's Talking, Wild Hogs, Bolt, Phenomenon, Pulp Fiction, and Phenomenon. Shockingly, Travolta has never received an Academy Award!
Romantic Scandal
Rumors and accusations erupted all over the internet in 2014 when Travolta's former pilot, Douglas Gotterba made claims that he had a six-year romantic relationship with the Travolta. Gotterba shared his story with the National Enquirer and alleged that the intimate relationship occurred while he was working for John's aircraft company. Gotterba also claimed that he was not tied into any confidentiality agreement during his time with the actor. Since the allegations were exposed on National Enquirer, the Travolta camp has labeled the rumors as "ridiculous."
Scientology Involvement
Even though John grew up Roman Catholic, he converted to Scientology in 1975. In an interview with Good Morning America Travolta said, "Forty years for me, I've been a part [of it], and I've loved every minute of it. My family has done so well with it. It's been a beautiful thing for me. I've saved lives with it and saved my own life several times. Through my loss of my son, it helped me every step of the way for two years solid, and here I am."
Lawsuits and Assault
In May of 2012, Travolta was hit with another scandal after an anonymous masseur filed a lawsuit against him. The lawsuit consisted of claims against Travolta for.  The report from the masseur came days after the first allegations against Travolta claiming he had a relationship with a man. Two men, represented by Gloria Allred, sued Travolta for "assault and battery" at a Beverly Hills Hotel in 2012 and a hotel in Atlanta. Travolta's lawyer proved the men fabricated the story and eventually, both cases were dropped.
His Romantic Preference
Travolta rarely responds to about allegations about his romantic interests, but after the lawsuit, he decided to stand up for himself. The actor told The Daily Beast, "I found it most offensive with the loss of my son. I felt like that was the lowest I'd ever felt. [That] stuff is always going to be interesting to somebody, but you stay away from family. This is every celebrity's Achilles heel. It's just about people wanting money. That's all. It happens on many levels."